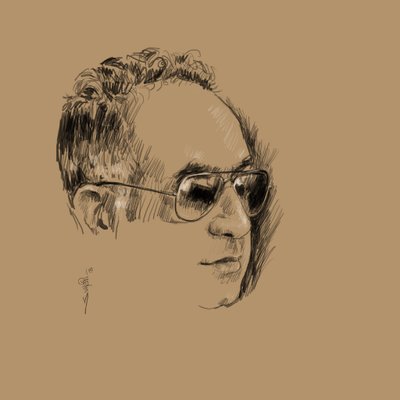 Srinagar: Suhail Naqshbandi has resigned from Greater Kashmir newspaper as an editorial cartoonist after he faced severe censorship of 'one kind or the other'.
"I have called it a day with Greater Kashmir as their editorial cartoonist. For a long time now, I was facing censorship of one kind or the other, the levels of which started getting absurd with authoritarian pressures on newspapers recently," Naqshbandi wrote in a note posted on Twitter.
Naqashbandi's cartoons were published under the title "Inside Out" in the Greater Kashmir newspaper. The caricatures depicted politics and daily life of people and were often strongly critical of the government and the people in power.
"I was trying to resist the suppressive atmosphere, for the sake of my audience, who love and look forward to my work. But for an artist, it becomes difficult to work under such circumstances".
He wrote that the established pressure tactics were always there and the newspaper stood against it most of the times and let me have the freedom of creating the cartoons.
"But of late, the chinks started forming in that defense and the pressure trickled down to everyone including me," Naqshbandi wrote.
The cartoonist wrote that the levels of censorship became stringent especially after Feb 2019 when the Information and Broadcasting ministry asked the J&K administration to identify what they termed as "resistance art" coming out from Kashmir.
"Basically (it means), any artistic and literary voice that protests against oppression," Naqshbandi wrote.
"I spoke against it in one of the news reports of New Indian Express, which sought my quotes on it. Who knows whose wick I got with it.
My message to all the friends who follow my work. I have called it a day with the Greater Kashmir as their Editorial Cartoonist. I never wanted it to be like this but circumstances made me take this decision. @CRNetInt #suhailnaqshbandiquitsgreaterkashmir pic.twitter.com/Ht3q0WvF6N

— Suhail Naqshbandi (@hailsuhail) May 2, 2019
To cut a long story short, I decided to move on. But, doing so was not a cake walk. It mean leaving a special space called the "Inside Out". We go back a long way. It was born with me starting my career, way back in 1998. It was my first editorial cartoon's title. Then I left it after nearly four years due to the need to grow and learn. Only to return back to it after 15 years.    And coincidentally, I had to leave it this time nearly after 4 years yet again," he added.
Naqshbandi wrote that he will continue to draw cartoons and will put it out on my his social media profiles.
"Just that I wont necessarily be doing them on daily basis for the time being. It has been 4 years of me not talking a single break. I think deserve one. So I will be right break," he concluded.