Srinagar: Only one-way light vehicular traffic was on Wednesday allowed to ply from Srinagar to Leh on 434-km-long highway, connecting Ladakh region with rest of the valley.
The Srinagar-Leh highway, which remains closed for over five winter months due to accumulation of several feet of snow, was reopened for one-way traffic on Sunday.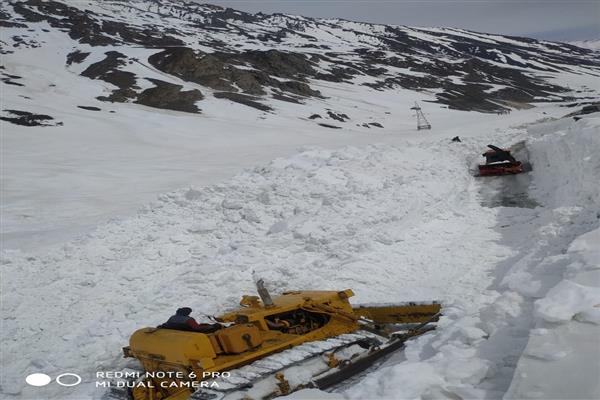 "On Wednesday, only Light Motor Vehicles (LMVs) will ply from Srinagar to Ladakh with some time restrictions," a traffic police official said.  He said no traffic will be allowed in the opposite direction.
He said LMVs will be allowed from tourist resort of Sonamarg in central Kashmir district of Ganderbal towards Minimarg between 0900 hrs to 1400 hrs. "No vehicle will be allowed after the deadline," he added. 
He said only one-way traffic is being allowed on the highway as the roads are narrow following accumulation of several feet of snow on both the sides of the highway. "Two-way traffic and Heavy Motor Vehicles will be allowed to ply on the highway only after getting green signal from BEACON and traffic police official deployed at various places along the highway," he added.