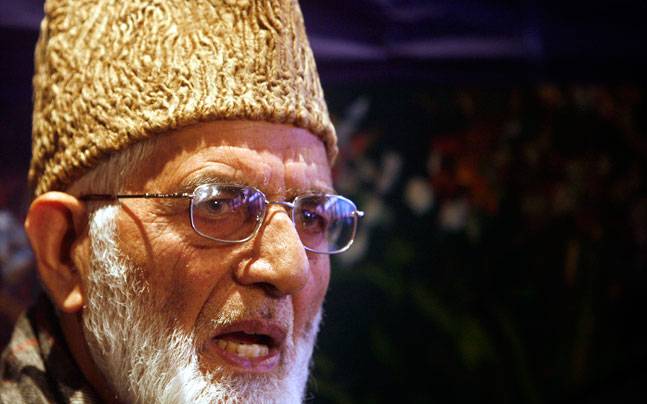 Srinagar: Hurriyat Conference (G) chairman, Syed Ali Geelani reiterated the call for complete election boycott and shutdown on Monday April 29 in Kulgam district.
He said that by observing a boycott, Kashmiris can peacefully and meaningfully once again highlight the Kashmir issue in international level that the people of Jammu & Kashmir wants get rid of the "Indian forcible occupation and wants settlement of this long pending dispute in accordance to the wishes and aspirations of the people of the state".
"Participation in any election sponsored by Indian might amounts to treason and betrayal with martyr's blood and disgrace for sacrifices rendered by our nation. We believe, any election process, India tries to conduct, is nothing but an armed drill to threaten the common people thereby strengthening its illegal control in the occupied land, but we are indebted by the sacrifices of our nation never to even think of any compromise and we pledge to take this sacred movement to its logical conclusion, he said.
Terming the election drama a mere military operation, Hurriyat (G) chairman said that to ensure the so-called graveyard peace, tens of thousands guns have been called in to throttle and harass the already suffocated population of Jammu and Kashmir.