Srinagar: As the Prime Minister of India Narendra Modi filed his nomination papers in Varanasi on Friday, he said that BJP's alliance with Peoples Democratic Party (PDP) in Jammu and Kashmir was its "mahamilavat".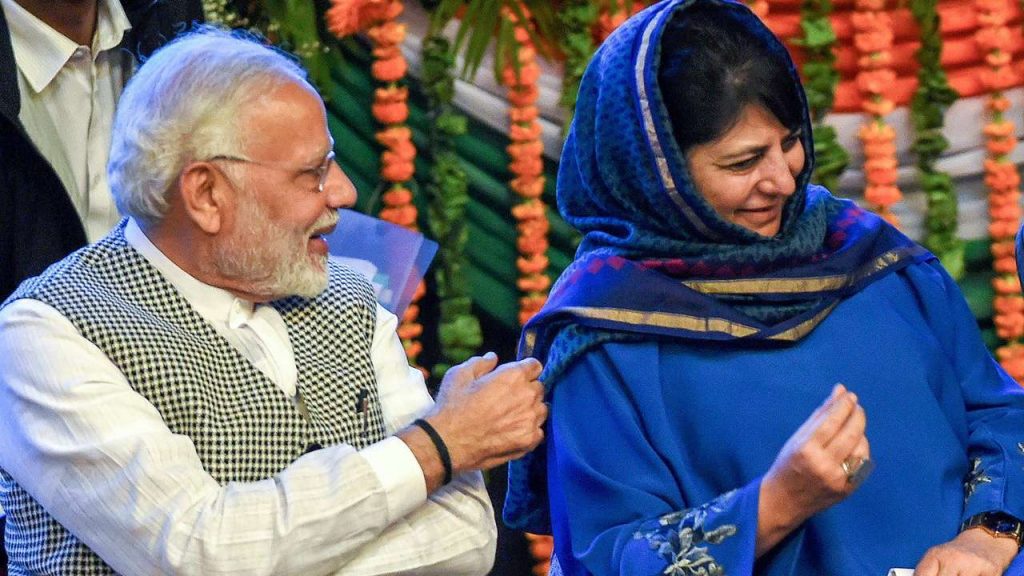 "We went with the PDP because Mufti Saab [Mufti Mohammad Syed] was there, but it was like mixing oil and water. The PDP-BJP alliance was our mahamilavat. We only did it because that was the people's mandate," said PM Modi while speaking to Aaj Tak.
The Prime Minister has once again hit out at the Mufti family and Abdullah family in a veiled reference to the "few families in Kashmir" that are saying different things in Kashmir and Delhi.
"There are a few families in Kashmir who speak one language in Kashmir and another in Delhi. These families are speaking two languages. We must expose this duality," PM Modi told Aaj Tak.
The Prime Minister once again said that he didn't have to be an MP to know Kashmir as he has lived and worked in Kashmir in his younger days as a party worker.