Srinagar: Reporters Sans Frontiers on Thursday said that the reportage from Kashmiri journalists working for local media outlets are often the targets of violence by paramilitaries acting with the central government's tacit consent.
In its 2019 report, the RSF said that the region, that the authorities regard as sensitive continues to be very difficult. Foreign reporters are barred from Kashmir and the Internet is often disconnected there.
The report said that violence against journalists – including police violence, attacks by Maoist fighters, and reprisals by criminal groups or corrupt politicians – is one of the most striking characteristics of the current state of press freedom in India.
"At least six Indian journalists were killed in connection with their work in 2018. A number of doubts surround a seventh case. These murders highlighted the many dangers Indian journalists face, especially those working for non-English-language media outlets in rural areas. Attacks against journalists by supporters of Prime Minister Narendra Modi increased in the run-up to general elections in the spring of 2019. Those who espouse Hindutva, the ideology that gave rise to Hindu nationalism, are trying to purge all manifestations of "anti-national" thought from the national debate."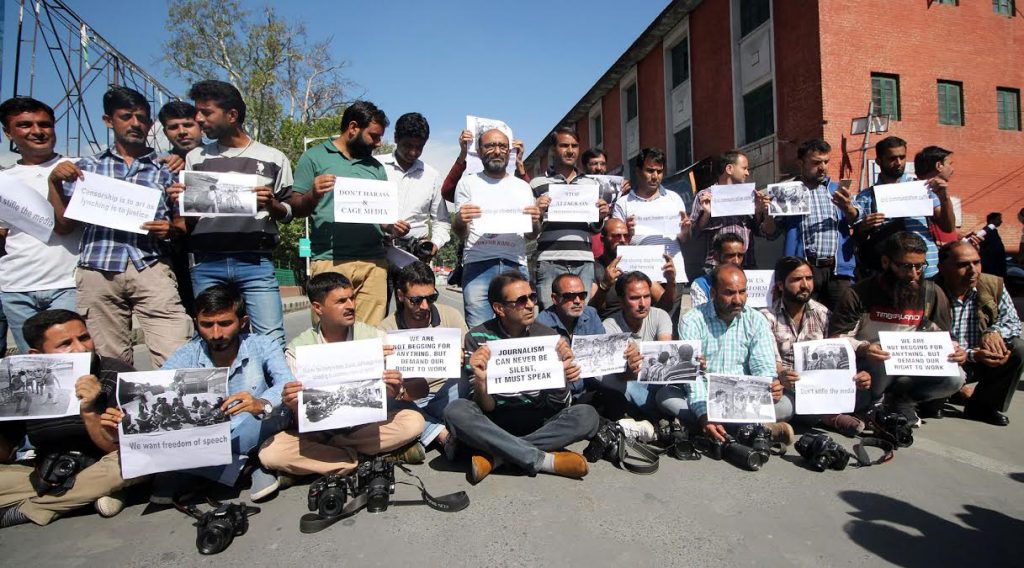 The report stated that the coordinated hate campaigns waged on social networks against journalists who dare to speak or write about subjects that aggravate Hindutva followers are alarming and include calls for the journalists concerned to be murdered. The campaigns are particularly virulent when the targets are women.
"The emergence of a #MeToo movement in the media in 2018 has lifted the veil on many cases of harassment and sexual assault to which women reporters have been subjected. Criminal prosecutions are meanwhile often used to gag journalists critical of the authorities, with some prosecutors invoking Section 124a of the penal code, under which "sedition" is punishable by life imprisonment. The mere threat of such a prosecution encourages self-censorship."