Srinagar: One-way traffic has been resumed on the Kashmir highway, the only all weather road linking the Kashmir valley with the rest of the world, after remaining disrupted for several hours due to landslides, a traffic police official said on Tuesday morning.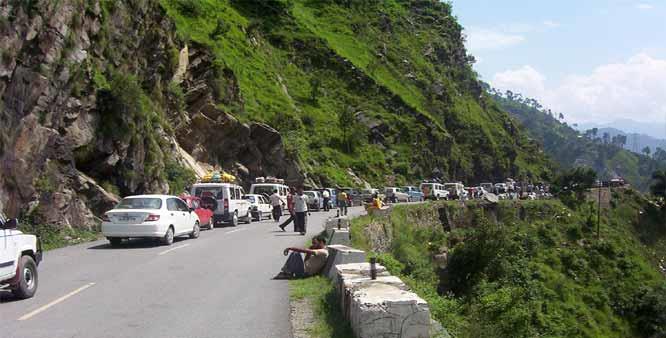 He said vehicles will ply from Srinagar to Jammu and no traffic, including security force convoy, will be allowed from opposite direction.
Traffic on the highway was suspended yesterday afternoon following landslides at Digdol in Ramban area. 
Meanwhile, snow clearance operation was going on historic Mughal road which remained closed since November last year due to snow. The road, seen as alternative to Srinagar-Jammu national highway, is connecting Shopian in south Kashmir with Rajouri and Poonch in Jammu region. Snow clearance operation was also going on Anantnag and Kishtwar in Jammu.