Srinagar: Civilian protesters on Monday pelted stones on former Jammu and Kashmir chief minister Mehbooba Mufti's cavalcade in Sirhama village of south Kashmir's Anantnag district.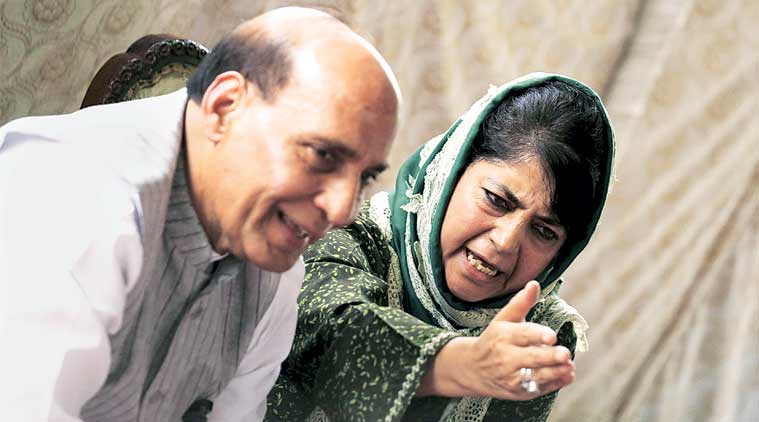 Reports said Mufti was heading towards Bijbehara to attend a workers' convention after paying obeisance at Khiram shrine when her cavalcade came under a barrage of stones.
However, the PDP president escaped unhurt in the attack, while one of her escort vehicles suffered damage.
Mufti is the PDP candidate for Anantnag parliamentary constituency which will go to polls in three phase from April 23.