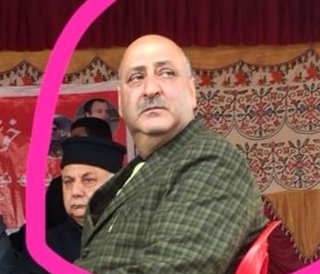 Srinagar: Police has booked National Conference (NC) leader and former sessions Judge Anantnag for inciting violence against Forest Department.
The police has filed FIR No. 7/19 U/S 116, 506, 153 RPC against the former sessions Judge at Police Station Larnoo.
While addressing a rally in Kokernag area of district, NC leader asked the people to chop off hands of forest officials.
"I was told forest officials block your passage in the forests. You have my permission to chop off the hands and feet of those who stop you, I will handle it," Tauqeer can be heard saying in the video that went viral on social media.
"There is still some time for the Government to be formed, but you can start right away," he says, to which the crowd cheers.
The former Judge joined the party a few weeks back and was welcomed into the party by NC vice president Omar Abdullah at Dak Bungalow Anantnag. The video comes prior to the Lok Sabha elections in the Valley.