Srinagar: After for the first time the Jammu and Kashmir High Court Bar Association was on Saturday stopped from holding a seminar on the "martyrdom" anniversary of advocate Jaleel Andrabi at District Court Complex in Srinagar, the Bar association has criticised Principal District and Sessions Srinagar Abdul Rashid Malik for disallowing the seminar stating that Malik was acting more loyal than the king.
The General Body meeting of Bar members is currently underway in Lawyers common room at District Court Complex, Moominabad, Batamaloo, Srinagar where the issue is being discussed.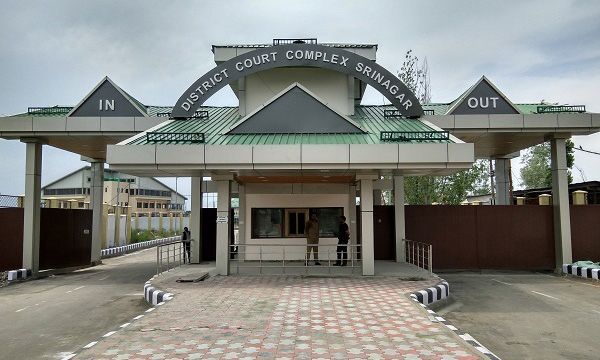 A Bar spokesperson on Friday said that the members of the Association will participate in a seminar at District Court complex Mominabad, Batamaloo, Srinagar on the topic: The Right of Self Determination and Indian Repression in Kashmir.
"A notice was issued by the Secretary of the Bar Association on March 29 requesting all the members of the Bar Association to participate in the seminar and also suspend their work for the day. While forwarding a copy of the notice to Registrar Judicial, High Court of J&K, Srinagar and Principal District and Sessions Judge, Srinagar, the respectable Judges of the Sub-ordinate courts were requested not to pass any adverse orders in any case listed on the day because of the pre occupation of the lawyers with the programme," it added.
"Instead of conceding the request of the Bar Association, Abdul Rashid Malik, Principal District and Sessions Judge, Srinagar in terms of his letter No. 8227/PDJS/Adm/19 dated 29-03-2019, has informed the Bar Association that the seminar proposed to be organized on 30th of March, 2019 at 10.30 am at Saddar Court Premises Mominabad, Batamaloo, Srinagar cannot be permitted inside the District Court Complex under law. The Bar members however refused to do so and told the Principal District and Sessions Judge, Srinagar that they will better postpone the seminar rather than to change the topic," it said
"Later in an emergency executive committee meeting of the Bar Association, it was unanimously decided to postpone the holding of seminar on 30th of March, 2019 and to reschedule the same on a date to be decided in future," it added.
The spokesperson said that Malik was playing more loyal than the king and has unreasonably and irrationally stopped the seminar when in the past such seminars have been held in the District Court Complex and other subordinate courts without any objection from any quarter.