Srinagar: Family of missing Pattan driver on Friday protested in press enclave Srinagar urging government to help tracing their son.
Jan Mohd Bhat, son of Asadullah Bhat, a residnet of Pattan, left home on March 22 and didn't return home since, the family said. He works as a driver with Jio and is a resident of Mamoosa area of Pattan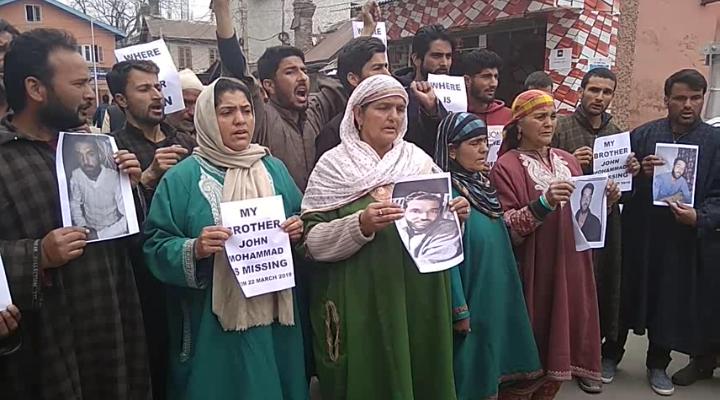 "We tried contacting him on his phone but that is switched off since then," brother of Jan said. 
The family members and relatives of Jan assembled at press enclave and staged a protest demonstration urging government to help them in tracing their beloved. 
"The whole area is in shock, family is disturbed and in continuous pain. We urge government to come to the familys rescue," his relatives said. 
They said that on the following day, March 23, they lodged a missing report in police station Pattan. "There is no development till now," they said, adding that Jan has no criminal record and has no police case against his name. (KNO)