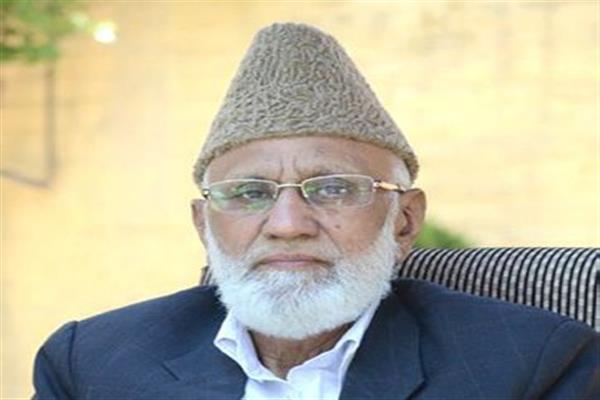 Srinagar: Tehreek-e-Hurriyat (TeH) chairman Mohammad Ashraf Sehrai strongly condemned the slapping of Public Safety Act (PSA) on Syed Imtiyaz Haider, Tashooq Ahmed Banday, Manzoor Ahmed Bhat of Budgam and Farooq Ahmed Shah of Kulgam and shifting them to Jammu Jail.
He said it is a sheer injustice and illustrates brazen display of invocation of draconian law and shifted to even far-flung areas "is a travesty of justice and fundamental rights and deserves condemnation".
"The jails and interrogation centres have been filled with innocent people and many have been shifted to jails outside the valley. These "repressive measures are being used as tools to punish the people for their political dissent and belief," Sehrai said.
Sehrai said; "shifting of political prisoners outside state political vendetta' and 'putting hundreds into prison is no democracy. We live in an arbitrary environment, the voices of peaceful dissent are always put under strong curbs. The Indian policy for Kashmir has been only about "managing" dissent and engineering a "legal" annexation right from the inception."