Jammu: The National Conference and the Congress are likely to announce their 'alliance' for the Lok Sabha polls, scheduled to be held in seven phases, starting from April 11.
As per sources, NC president Farooq Abdullah will meet Leader of Opposition in the Rajya Sabha Ghulam Nabi Azad and All India Congress Committee General Secretary Ambika Soni here on Wednesday, to take a final call on alliance.
Azad, who has been nominated as campaign In-charge for Lok Sabha Polls in Jammu and Kashmir with Ms Soni, In-charge J&K Affairs, will be arriving here to hold meeting with the National Conference, sources added.
They said the match is almost fixed between the NC and Congress.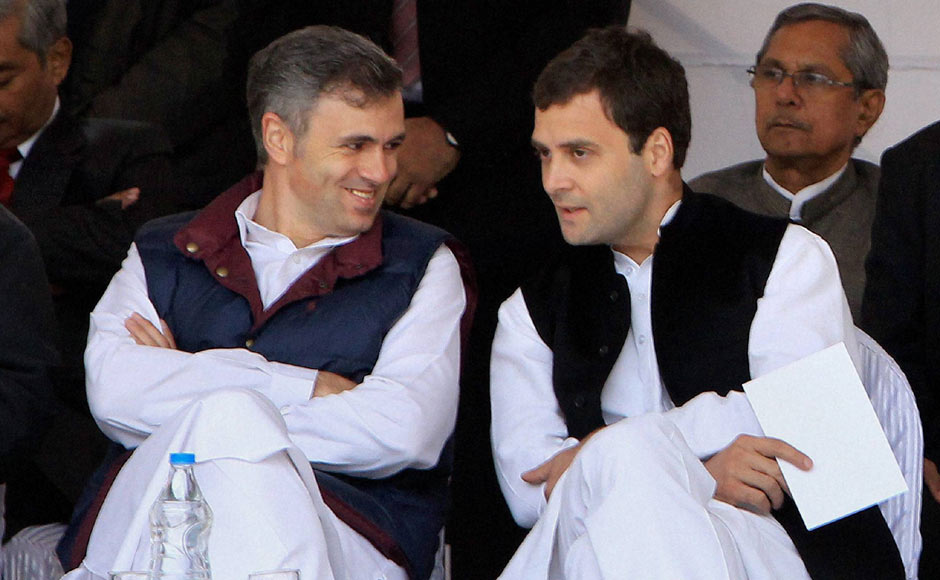 'An official announcement is likely to be made by both the 'partners' soon after the meeting as consultations were already in progress, but only the final verdict was awaited,' the sources further said.
Sources further maintained that both the NC and Congress have almost finalised their candidates.
'The meeting, besides announcing alliance in LS polls, will also discuss the seat-sharing formula,' he added.
In the possible alliance out of six Lok Sabha seats, the NC and Congress may be sharing three seats each.
NC may support Congress in Udhampur-Doda constituency of Jammu region, which has been the BJP stronghold in previous elections, while other seat of Jammu-Poonch, which was also won by BJP in 2014 Lok Sabha polls, Congress will support NC candidate B R Kundal, former minister and Chief Secretary of Jammu and Kashmir, who had recently joined NC, sources maintained.
In Kashmir, which has three seats, Congress may be supporting NC candidate Farooq Abdullah for Srinagar constituency and Mohammad Akbar Lone for Baramulla constituency, while NC may be supporting Congress candidate, declared by the party in Anantnag constituency.
NC has a long history of alliances with Congress, as in 1965, the National Conference merged with the Congress and became the party's J&K branch.
Later, the party formed an alliance with Congress in 1987 and 2008 and came to power in the state.
In 2009, it was for the first time that both the Congress and the NC fought the Lok Sabha polls together, under an alliance.
Both seats of Jammu region were won by Congress. However, it lost Ladakh seat to an NC rebel, who contested as an Independent candidate. Nevertheless, NC won all three seats in Kashmir Valley. In 2014 general elections, both the parties again went for the alliance, but didn't secure even a single seat. (UNI)