Christchurch: A horrific shooting at a Christchurch mosque was livestreamed for 17 minutes by the gunman.
The shooter identified himself as "Brenton Tarrant" – a white, 28-year-old Australian-born man. Twitter has shut down a user account in that name.
Police Commissioner Mike Bush said he was aware the footage was on social media and police were doing everything they could to get it removed.
"It shouldn't be in the public domain."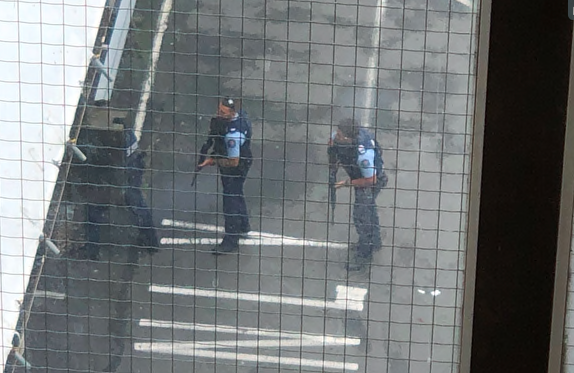 Australian media have reported that New South Wales counter-terrorism police were carrying out out activities in the Coffs Harbour area of New South Wales.
It was not known whether "Tarrant" was from Coffs Harbour but he was certainly from NSW, Nine News Sydney reported.
It's believed the man may have family in Grafton, northeast of Coffs Harbour.
The gunman deliberately filmed himself as he drove to the mosque.
The livestream began as the gunman drove to the Al Noor Mosque in Deans Ave, parking his car in a nearby driveway.
The gunman as he sped away from the mosque, firing several shotgun blasts at a vehicle.
The beige station wagon contains a cache of weapons and ammunition in the front passenger seat and boot, along with petrol canisters.
He then armed himself and walked into the mosque, with the first victim shot in the doorway.
The gunman was armed with at least one semi-automatic firearm and multiple ammunition clips. Messages in white writing were scrawled on the gun and ammunition. (Agencies)