Srinagar: The primary, middle, secondary and higher secondary schools, and colleges in Kashmir division opened on Monday for regular classwork after nearly three months of winter vacations.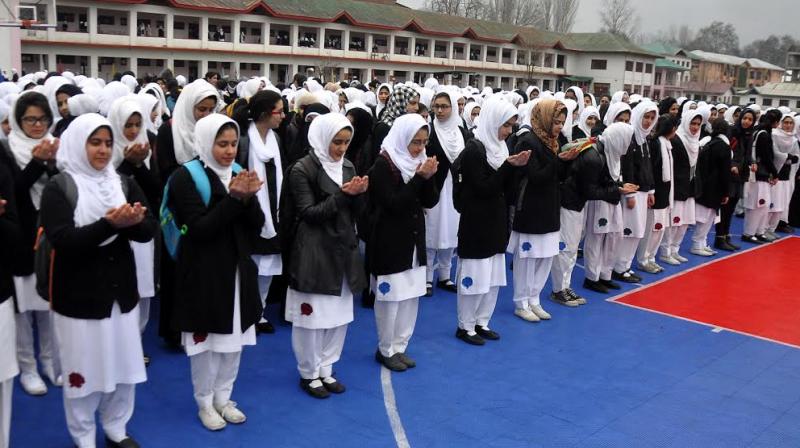 Although the schools were scheduled to reopen on March 2 however, the vacations were extended by the divisional administration following predictions of rains and snowfall.
While classes up to 8th standard observed winter break from December 6, last year, the winter vacation for classes from 9th to 12th standard had started from December 17. The colleges, however, observed winter vacations from December 23 last year.
The students were seen happy waiting for their schools buses at respective stops in many parts of the city.