Srinagar: Aligarh Muslim University Students Union on Friday expressed shock over the ban Socio-religio-political organisation of Jammu and Kashmir, Jama'at-e-Islami.
In a statement, AMUSU said that as India is passing through the turbulent times and Modi government has unleashed a state of undeclared emergency curbing dissent in all forms and imposing a dangerous narrative of nationalism on India, it has come as a shock that Jamaat has been banned in Jammu and Kashmir under the Unlawful Activities (Prevention) Act.
"The nation must be told that Jamaat-e-Islami, J&K runs as per its constitution wherein Article 5, clause 3, clearly mentions that the organisation strives through democratic and constitutional methods." The statement said that Jamaat is neither an underground organisation, not is it a terror outfit. "It has been part of the electoral process in the state in1971, 1975, 1977, 1983 and 1987. It is only after mass rigging of elections in 1989 that Jamaat abandoned the electoral process."
Jamaat-e-Islami, J&K, the statement said, is a popular organisation in Kashmir with gross root network of social service support system for the victims of conflict, and offers livelihood to orphans and widows in the state. "It offers education through its vast network of schools having over 1, 00, 000 enrolled students. Jamaat has done a remarkable job after 2005 earth quake and 2014 Kashmir floods, which broke humanitarian crisis in the region."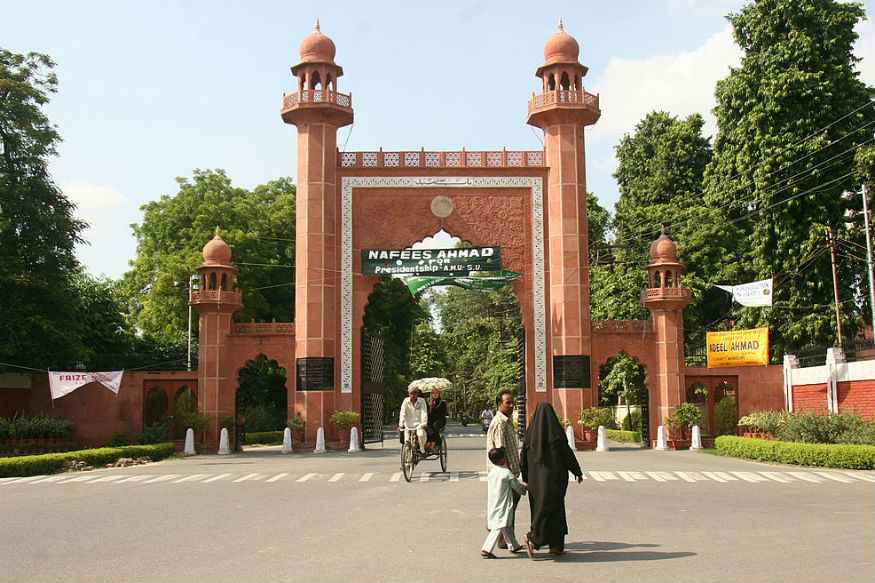 The statement said that Jamaat has continued with it peaceful engagement of socio-religious reform and educational efforts, and there are no evidences in public domain that could lead to unlawful declaration of the organisation. "The government has made a sweeping statement and imposed a ban under UAPA, without considering that utmost care needs to be taken while deciding about parties of political nature."
As BJP rule is coming to an end, and Parliamentary elections at just few weeks away, the statement said, the ban on Jamaat appears to be a decision that has little to do with unlawful activities, and more to do with the hard core Hindutva politics. "We, at Aligarh Muslim University take strong notice of the repulsive response against the ban in Jammu and Kashmir, and want the Government of the day to come clean on charges against Jamaat."
The association called on the government of the day to shun the hard power and aggressive mindset against the people of Jammu and Kashmir and engage with them in a political way. "All our interlocutors to Jammu and Kashmir, former Chief Ministers of the state and intelligence officers have argued that Kashmir needs a political engagement and muscle power doctrine will only alienate Kashmris."
The AMU students' Union seeks an urgent review of the ban on Jammat and demands strengthening of democracy in the state by giving space to the voices of dissent. Government must avoid measures like banishing that only feed anti-India sentiment in Kashmir. Governor of the state, Satya Pal Malik must inform the Centre about the Kashmir's response to the ban and make efforts to help in making peace in the state.