SRINAGAR: A meeting to finalise steps for decongestion of traffic, regulation of vendors, improvement in road infrastructure, augmentation of spaces for parking and other measures in Srinagar City was convened under Deputy Commissioner, Srinagar, Dr Shahid Iqbal Choudhary.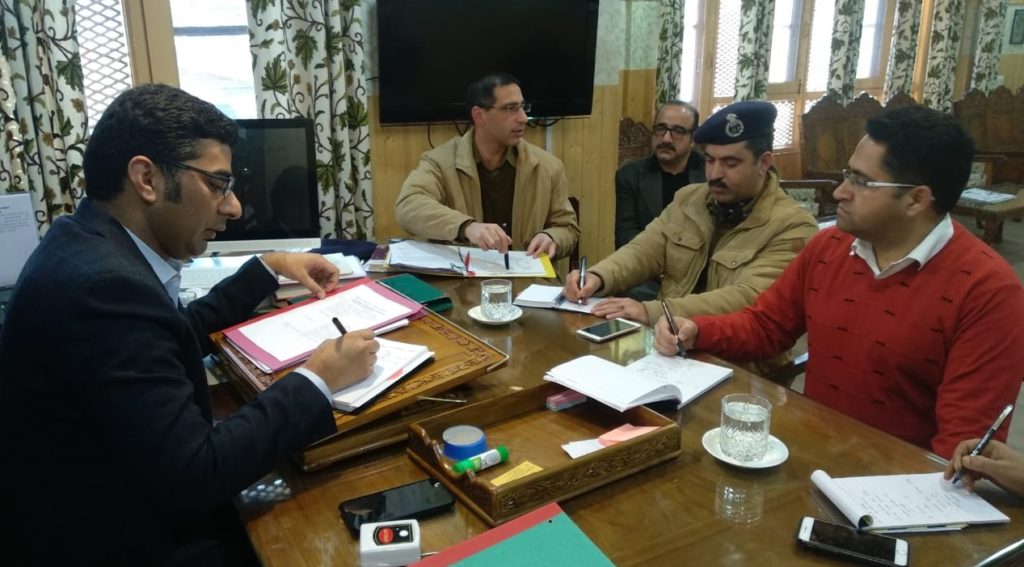 A comprehensive plan was drawn up for providing traffic infrastructure and up-gradation of facilities in City for decongestion and better regulation. Plan for procurement of buses under PPP was also discussed for 9 different routes / areas. A plan was chalked out for 128 bus stops to come up in Srinagar City under the Smart City Project at various locations. The proposal has been jointly formulated by Municipal Corporation and Traffic Police.
Meanwhile, detailed discussion was held on issue of regulation of vendors for smooth traffic management. Municipal Corporation was asked to furnish and notify the list of registered vendors for regulation and ensuring steps to avoid further mushrooming in new areas.