Srinagar: Fresh snowfall in the Banihal and multiple landslides in the Ramsoo-Ramban area blocked the Jammu-Srinagar highway, prompting halt of all traffic on Thursday on the road.
"Over a foot of fresh snow has accumulated on the highway in Bannihal. There have been multiple landslides triggered by heavy rain at places in the Ramsoo-Ramban, as well," a traffic department official said.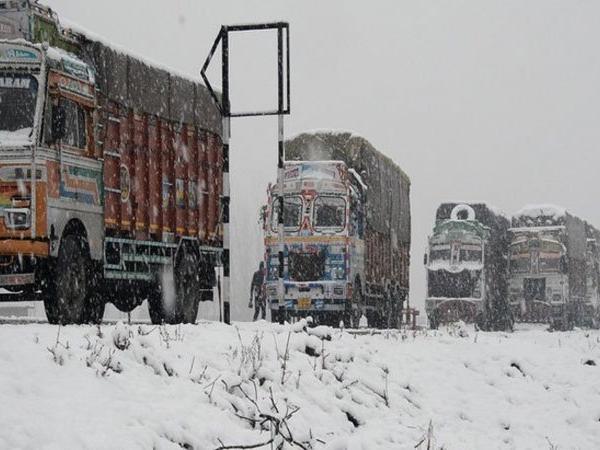 It is raining heavily along the 300-km stretch at various places both in the Kashmir Valley and the Jammu division.
"No vehicular traffic will be allowed on the highway today. Snow and landslide clearance operation will be started immediately after the weather improves," the Traffic Department said.
The official said stranded vehicles along the highway were all parked at safe places.
The highway is regarded as the jugular vein of the landlocked valley as all essential supplies are routed to Kashmir through this road. Each time the highway gets blocked, shortages of essential supplies hit the valley.
From February 6 to 12 the highway had remained shut causing acute crisis in the valley. (Agencies)