Srinagar: The Jammu-Srinagar highway remained closed for the sixth consecutive day on Monday, stranding hundreds of vehicles and creating a crisis of essential supplies in the Kashmir Valley.
"Even as hectic landslide clearance operation was on in the Ramsoo-Ramban sector, a massive landslide hit the highway at Marog on Sunday, delaying the opening of the highway," a traffic department official said.
Unless this is cleared, no traffic will be allowed, he added.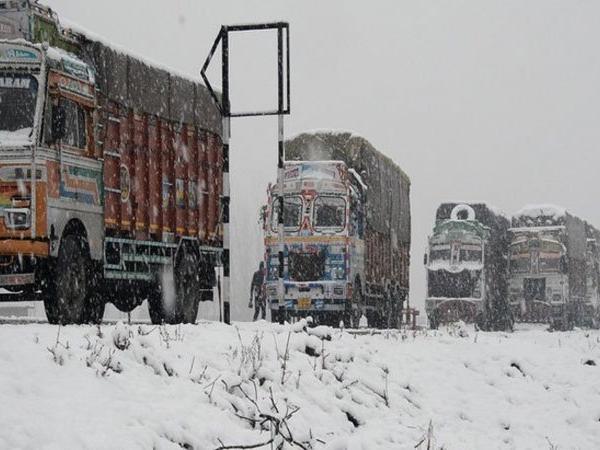 Over 3,000 vehicles are stranded along the nearly 300-kilometre long road for the last six days.
Many stranded vehicles are carrying essential supplies for the landlocked valley. Due to the non-availability of essentials, a crisis situation has arisen there.
In addition to severe shortages of edibles like vegetables, poultry products, mutton, there is a shortage of petroleum products as well.