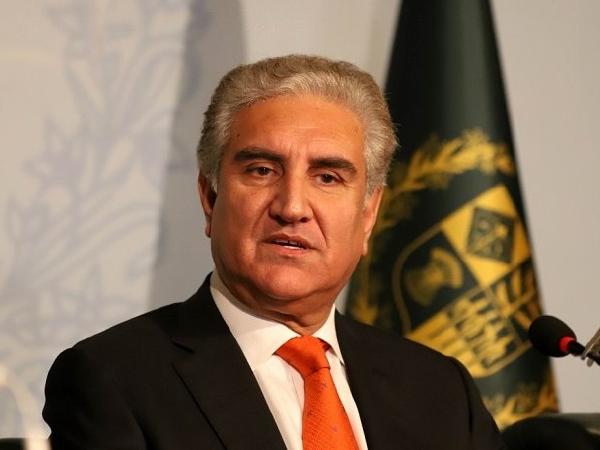 Srinagar: Foreign Minister Shah Mehmood Qureshi on Sunday left for the United Kingdom where he is scheduled to attend events organised to highlight human rights violations in Indian-occupied Kashmir.
Qureshi will be addressing the International Kashmir Conference, to be held on Monday at the House of Commons by the All Party Parliamentary Group on Pakistan (APPG-Pakistan) that comprises MPs from the Conservative and Labour Party. It will be followed by an exhibition in Park Lane, London on February 5.
The APPG-Pakistan's event aims to "highlight the centrality of Jammu and Kashmir dispute and the grave human rights violations against the Kashmiri people, by India, which are being widely condemned and need to be immediately stopped," said a FO press release.
Before leaving for Britain's capital, the foreign minister stressed that Kashmir is a cornerstone of Pakistan's foreign policy. He asserted that the Pakistan Tehreek-e-Insaf (PTI) government's stance on the matter was clear.
Recalling a telelphonic conversation with the senior leaders of the Kashmiri leadership, Qureshi said Islamabad will raise the occupation issue and highlight brutalities committed by the Indian forces in the disputed valley.
"Pakistan will continue to extend its political, moral and diplomatic support for the struggle of Kashmiris for their right to self determination in accordance with UN Security Council resolutions," he added.
Irked by the events organised to highlight occupied forces' brutalities, the Indian government had approached the British government seeking cancellation of the conference. Blaming Pakistan for 'duplicity', Indian Ministry of External Affairs spokesperson Raveesh Kumar said that on one hand, Islamabad talked about peace but it was "working together with forces which are pushing or fermenting anti-India sentiments".
However, the UK government turned down the request saying that the British Parliament was independent of the government. "The United Kingdom Members of the Parliament are independent of government," said the British High Commission spokesperson in New Delhi. "It is for the individual members to decide who they meet and for what purpose."
The news report was published in The Express tribune