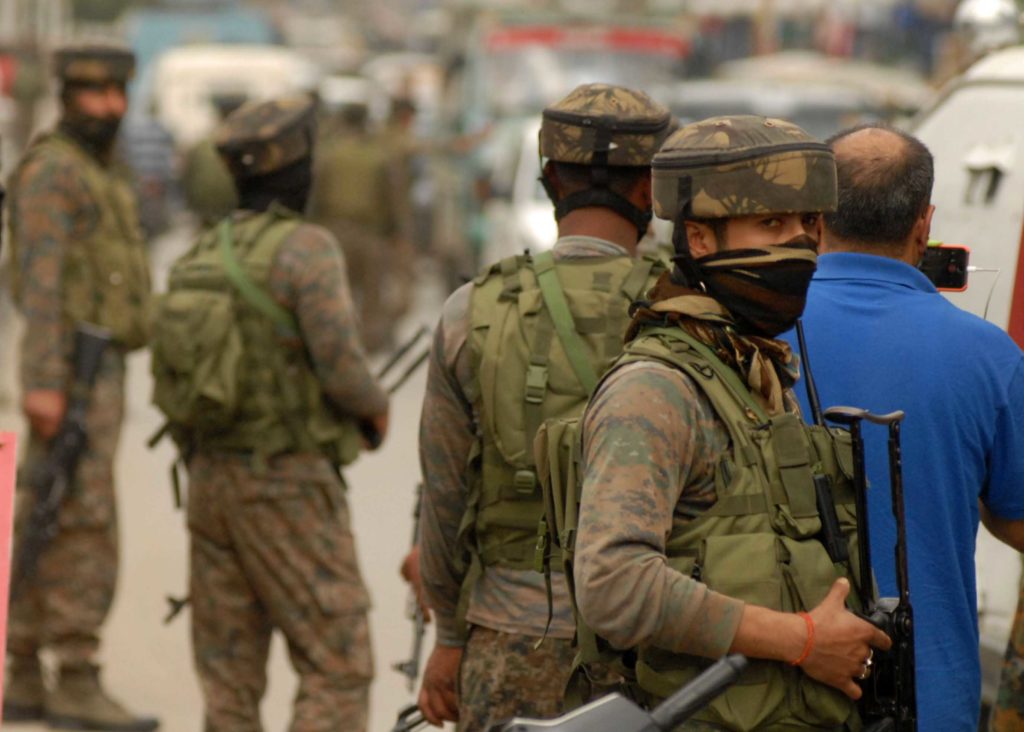 Jammu: A multi-tier security arrangement is put in place ahead of Prime Minister Narendra Modi's visit to all three regions of Jammu and Kashmir on February 3.
In Jammu region, the Prime Minister will inaugurate various projects worth Rs 35,000 crore, while in Kashmir and Ladakh, projects costing Rs 9,000 crore.

"Tight security arrangements have been made ahead of VVIPs visit to the state," a senior police official here said.
He said the Jammu-Pathankot National Highway is being manned with additional deployment of troops while the venue has also been sealed for unwanted elements.

The Prime Minister will first arrive in Jammu and lay the foundation stone for AIIMS and inaugurate projects worth Rs 35,000 crore at Vijaypur tehsil of Samba district, few kilometres from Indo-Pak international border.

"Close vigil is being maintained all along the international border from Pathankot to Jammu and BSF troops are also put on high alert ahead of Mr Modi's visit," he added.

Pertinent to mention here that search operation was also carried out in Samba district for two days following reports of suspicious movement.

"The Jammu-Pathankot national highway is sensitised and the vehicles are being frisked thoroughly by the police and para-military forces," sources maintained and said that the check points have also been enhanced to keep check on every movement on the highway.

"The Prime Minister will be visiting Jammu, Srinagar and Leh. He will address a mega rally in Jammu, in which over two lakh people are expected to turn up," party sources said.

Mr Modi will lay the foundation stone for AIIMS, IIM, IIT, Jammu-Akhnoor road, Shahpur-Kandi road, Sunderbani College and IIMC in Jammu and will also inaugurate an engineering college in Kathua.

A police official said that apart from local police, para-military troops, the Army is also manning the highway, adding, "a team of Special Protection Group (SPG) has also arrived and took over the security of the venues in assistance with the state police and other agencies."

However, a police officer said that security has been reviewed ahead of VVIPs visit and asked for coordination between intelligence agencies and security forces.

He stressed for sanitising and domination of all the routes, areas the Prime Minister is expected to pass through during his visit.

It would be 11th visit of Mr Modi to the state after assuming the office of Prime Minister.
Previously also, his trips to the state have been mostly focused on developmental projects to boost the economy in the trouble-torn region.

This would be his first visit to the state since the PDP-BJP coalition government collapsed on June 19, 2018, which led to imposition of the Governor's rule followed by the President's rule from December 19 last year.