Srinagar: People's Democratic Party president and former Jammu and Kashmir chief minister Mehbooba Mufti Thursday expressed disappointment over the "politicizing" of the telephonic conversation between Pakistan foreign minister and Hurriyat Conference (M) chairperson Mirwaiz Umar Farooq and termed it "the lowest unsuccessful point in foreign policy of India".
Mehbooba toook to twitter and said: "Terming a phone call between Pakistani FM & Mirwaiz Umar Farooq sahab as anti-India has reduced ties to an unbelievable nadir."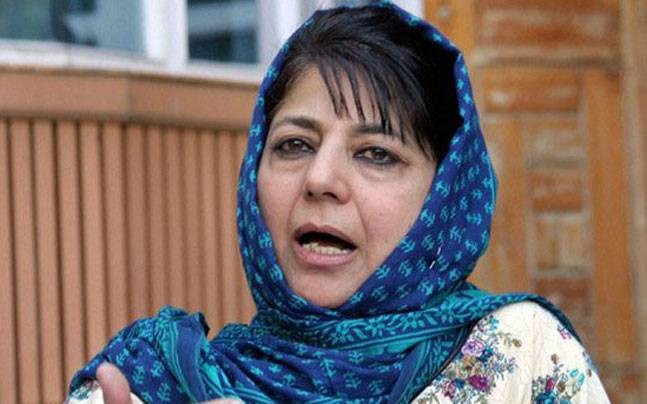 She said that it was during the National Democratic Alliance rule under former prime minister Atal Bihari Vajpayee that meetings between Hurriyat leadership and Pakistani officials were facilitated besides allowing separatist to visit Pakistan.
"Ironically it was NDA under Vajpayee ji that facilitated meetings between Hurriyat leaders & Pakistani dignitaries plus allowing them to visit Pakistan to hold talks with the establishment including the then President General Musharraf," she said.
She added: "A foreign policy dictated by the compulsions of electoral politics is shockingly pathetic."
Pakistan Foreign Minister Shah Mehmood Qureshi called Mirwaiz on Tuesday and spoke about his country's efforts to highlight the human rights situation in Jammu and Kashmir.
India reacted sharply to the conversation and asked Pakistan to lay off on the issue of Jammu and Kashmir. Foreign Secretary Vijay Gokhale also summoned Pakistan High Commissioner Sohail Mahmood late last evevning.