Srinagar: Pakistan Foreign Office Spokesperson Dr Mohammad Faisal confirmed on Thursday that US Senator Lindsey Graham – during his recent visit to Islamabad – conveyed that President Donald Trump has expressed his desire to meet Prime Minister Imran Khan.
During the weekly Foreign Office (FO) briefing, the spokesperson said dates for the possible meeting have not been decided yet and though Washington and Islamabad have started discussing a possible meet between the leaders, preparations for such a visit are pending.
"There are no dates, as of now, for this meeting. A lot of preparation and homework is required before such high-level engagements are materialized," he said, Pakistan media reported.
He said that Senator Graham also met with the prime minster and foreign minister, which were useful in understanding each other's perspective and reviewing the regional security situation. Matters of bilateral and regional interest, including Afghan situation were discussed.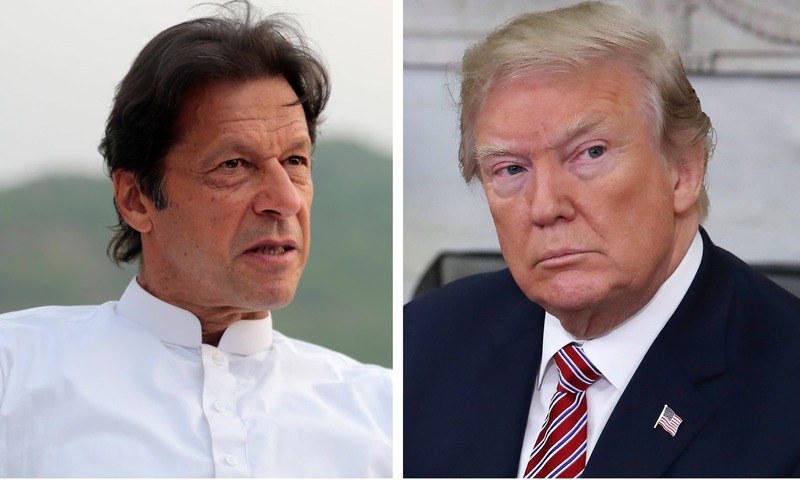 Earlier in December, Trump wrote a letter to Khan, seeking Pakistan's support and facilitation in negotiated settlement of the conflict in Afghanistan.
Speaking about relations with India and the Kartarpur border, the spokesperson said Pakistan sent a draft plan to India and has asked New Dehli to send a delegation to finalise plans.
"It was disappointing that India in turn sent back two dates and said that Pakistan can send a delegation instead. Pakistan will send a stern reply soon," Faisal said.
Referring to the issue of "occupied Kashmir", a permanent talking point in such briefings, the FO said that India continues to violate the cease-fire agreement and "occupying forces" are still using pellet guns despite United Nations Secretary-General António Guterres talking about the issue.
Faisal went on to add that India has also ignored the Human Rights Council's report that highlights these atrocities. He reassured the people that the matter has been taken up with the UNGA president.