Srinagar: Rejecting Governor Satpal Malik's allegation that political parties are dividing J&K on communal lines over the circular issued by his administration making it compulsory for state government employees to attend republic day celebrations, Er Rasheed Wednesday said that the facts are totally opposite to what Governor has claimed.
In a statement Rasheed said, "Governor has spoken half-truth, as he is absolutely right in revealing that the circular making government employees bound to participate in republic day functions is being issued every year from 2008 and as such the hue and cry being made by NC and PDP carries no meaning, but Mr. Malik needs to be reminded that this argument does not justify the validity of colonial dictate issued by him or his predecessors including Omer Abdullah and Mehbooba Mufti."
"Kashmiris must truly understand and expose the hypocrisy of both Mehboo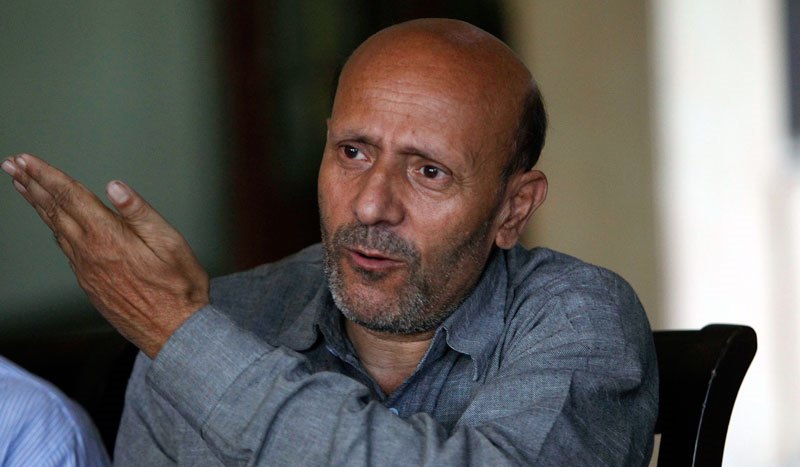 ba Mufti and Omer Abdullah and both of them should not make a fool of themselves by talking about the colonial traditions they have introduced. The order itself speaks volumes about alienation on the ground. To make state sponsored functions a success government every year forces not only police men in civic but also government employees to participate in these events."
He said that governor has already bulldozed democracy in the state and it looks like a joke to celebrate the republic day in a state where there is complete lawlessness and the fundamental rights of people of J&K are officially suspended.
"Had New Delhi faith in its constitution it would not have disrespected state's special status and never dragged Article 35-A and Article 370 to Supreme Court. While in rest of the country people eagerly wait for republic day and Independence Day functions but in J&K the huge chunk of masses show no interest in such events. One wonders while employees are being forced to republic day functions, many tuition centers are being closed and harassed by security agencies ahead of republic day, thus playing with the carrier of students."
He said that it is New Delhi and Sang Parivar not Kashmiris dividing state on communal lines and trying to dislodge the majority community form all the key positions.