Srinagar: Two militants have been killed in an ongoing gunfight with government forces in Central Kashmir's Budgam district.
Sources said that two militants have been killed in the gunfight so far, while the encounter is still underway.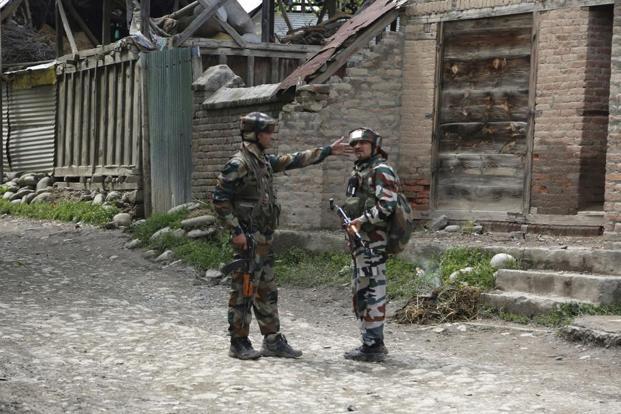 The gunfight raged after a joint team of army's 53RR, Jammu and Kashmir police's Counter Insurgency Group and other paramilitary forces cordoned off Haapat Naalah area of Budgam district after inputs about presence of militants. As the forces approached the suspected spot the militants hiding fired upon forces triggering a gunfight.
Reports said that clashes have erupted around the gunfight site after youth hit the streets and pelted government forces with stones. The forces retaliated triggering clashes.
Meanwhile, authorities have snapped the internet services in Budgam district.
Sources said that the internet services have been suspended following the gunfight as a precautionary measure.