Srinagar: Star Pakistan cricketer Shahid Afridi on Thursday met Kashmiri students in Bangladesh and interacted with them.
Afridi said that it was heartening to see Kashmiri students in Bangladesh who are studying medicine.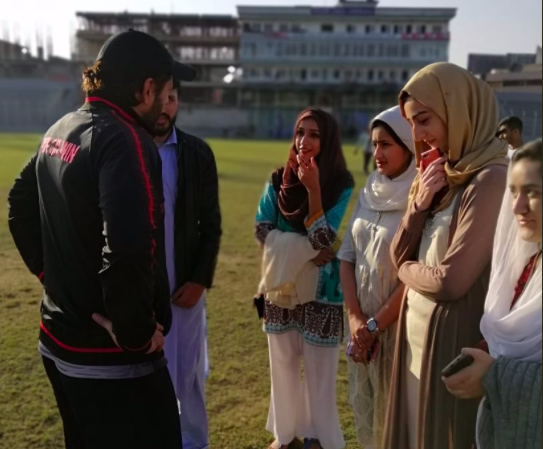 "Heartening meeting with some Kashmiri students who are in Bangladesh on scholarship, studying Medicine. Keep up the hard work and making your people proud!," he tweeted.
Afridi in the past has been in controversies over Kashmiri over his support to the Kashmir cause. He has been vocal about letting the people of Kashmir decide their future.