Srinagar: A complete shutdown is being observed in southern Kashmir's Shopian district Monday against the killing of two Al Badr militants including top commander Zeenat-ul-Islam on Saturday.
All shops and other business establishments are shut in the district while transport is mostly off the roads.
Reports said that a large number of people were seen visiting the graves and homes of slain Al Badr militants in Sugan village of Shopian.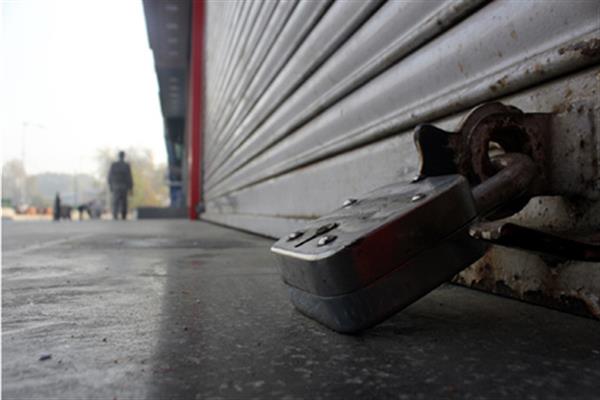 Reports said that a partial shutdown is also being observed in Aantnag parts of the south Kashmir as well against the killings.
They said that youths clashes with government forces in Lal Chowk area of the district.
Meanwhile internet services including 2G, 3G and 4G remain barred on second day in the district as a "precautionary measure".
Two Al Badr militants including Zeenat ul Islam along with his associate were killed in Kuthpora village of Kulgam in a brief gunfight on Saturday evening.