Srinagar: The employees working under central sponsored Scheme 'National Health Mission' Monday held a protest demonstration in Srinagar demanding implementation of regularisation policy and supreme court guidelines for salaries.
Chanting slogans the employees of various districts assembled at Press Enclave in Srinagar and protested to press for their demands.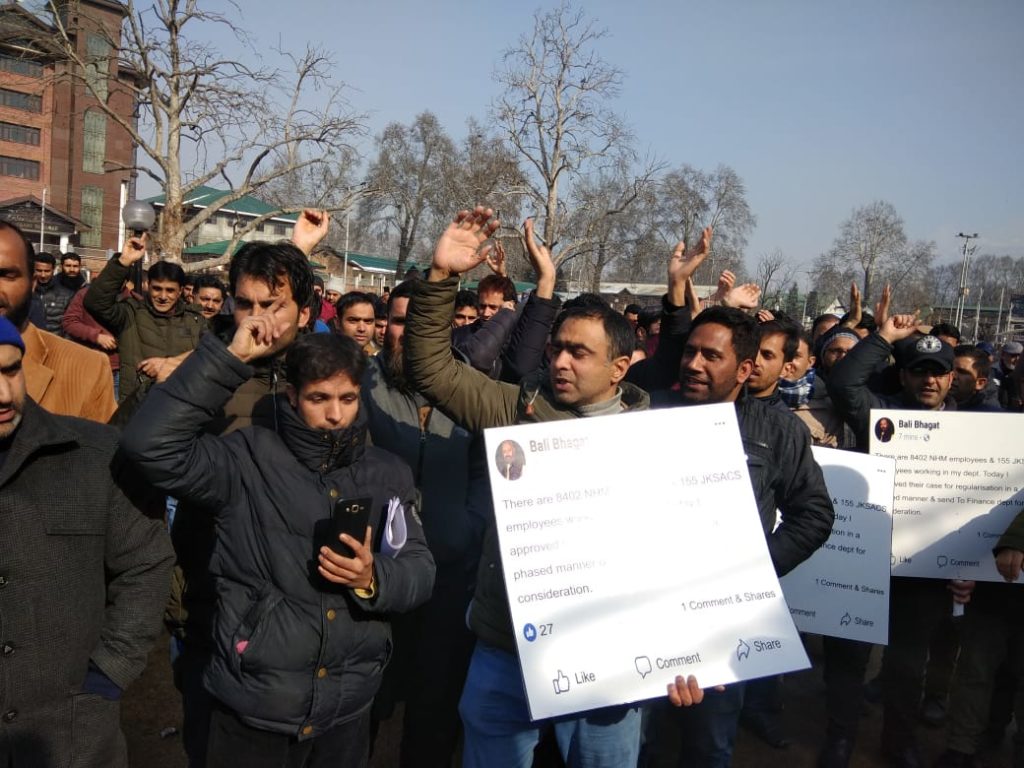 "We are demanding Issues of job security , financial security and social security affected the well-being of our families," Raouf, presdient of the NRHM employees association said.
Dr Sajjad vice president of the association said, "We have approached the authorities several times last year but nothing moved which forced us to protest," he said