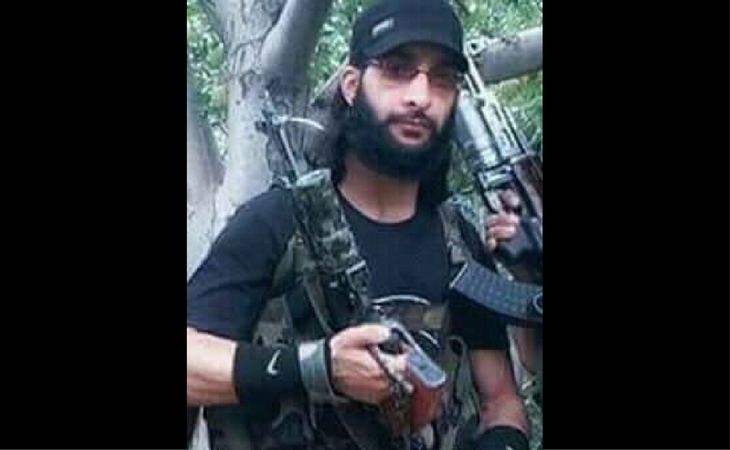 Srinagar:  Zeenat-ul-Islam, who remained associated with militancy for a decade, had the distinction of being affiliated with three militant outfits in Kashmir- Hizb-ul-Mujhaideen, Lashkar-e-Toiba and Al-badar mujhaideen.
He was killed along with his another associate during a brief gunfight in Katapora area of Kulgam.
Known as the Improvised Explosive Device (IED) expert, Zeenat, 30, hailed for Sugan village of Zainpora area located in South Kashmir's Shopian district.
According to the official sources, Zeenat's association with militancy dates back to a decade ago in 2008- the year the first mass unrest broke out against the Indian rule in Kashmir.
In that very year, he was arrested for the first time under Public Safety Act (PSA) for being working with the Al-badr militant outfit.
Official sources said that apart from providing food and logistics to the Al-badr militants, Zeenat worked as their over ground worker then.
Soon after his release from the prison in the year 2011, the slain militant commander joined his father in his work. His father is also muezzin in the local mosque.
In the meanwhile, Zeenat completed his bachelors from the college and also got married. He was the father of a girl child.
Around 2015, the slain militant joined the Lashkar-e-Toiba militant outfit for brief period of time.
A section of Delhi based media then reported that Zeenat replaced Abu Ismail, the mastermind behind the July 10 Amarnath attack, which killed seven people.
However, official sources said that he remained in Lashkar for a few months in the year in 2015, and later joined the Hizb-ul-Mujahideen.
Sources said that the slain militant commander was the recruiter and the cordon breaker.
He survived many cordons and search operations, sources said, adding, he was survived when eight militants were killed in Dragard, Shopian in August 2018.
Official sources also say Zeenat was the main accused in the Shopian attack of February 23, 2017 when he orchestrated an attack on an army patrol in Mulu Chitragam area of the district which left three soldiers and a woman dead.
Zeenat was also one of the most wanted militants by the forces in Kashmir.
In October 2018, the slain commander joined the Al-Badr militant outfit and continued to remain so till his death on Saturday.