Srinagar: The militant killed in a brief shootout with government forces in Litter area of Pulwama district in south Kashmir has been identified as Irfan Ahmad Rather alias Wajid Khan.
The slain was a resident of Rajpora Pulwama and was affiliated with Hizb-ul-Mujahideen.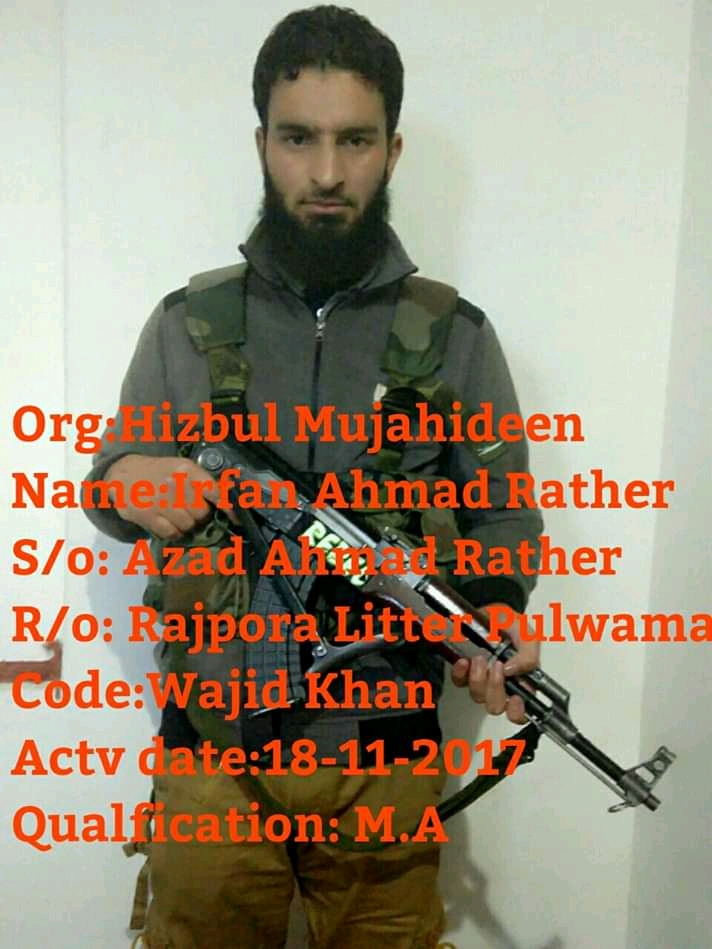 Reports said that Rather fired upon an army patrolling party of 55 RR at Choudribagh Litter area of Pulwama. The attack was repulsed by the government forces and he was killed.
Meanwhile authorities have suspended the mobile internet services in the area.
More Details Awaited…