Srinagar: Pakistan Prime Minister Imran Khan has said India was involved in committing "human rights violations" in Kashmir "but it will never succeed in suppressing the freedom movement of Kashmiris".
"New Delhi's many attempts, India will never be able to suppress the freedom movement of the people of Kashmir," he said during an interview with Turkey's TRT World.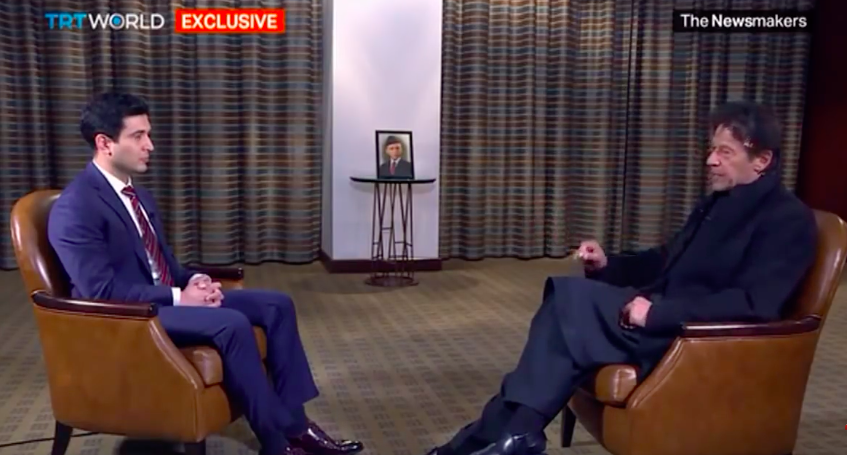 PM Imran said Islamabad wanted dialogue with India but New Delhi has refused the country's many peace overtures. He said the Prime Minister Narendra Modi's government is involved in "human rights violations" in Kashmir.
The prime minister said Pakistan is facing multiple crises. However, the government will effectively solve all these challenges in due time.
He claimed the country's economy had improved in the last four months of his government's tenure.
Imran Khan said when his Pakistan Tehreek-e-Insaf (PTI) party came into power, the country was facing a record current account deficit. However, China has turned out to be "a breath of fresh air" at this critical juncture.
To a question, the premier said Islamabad wanted relations with the US based on equality and "we are ready to become an ally with the United States for peace in Afghanistan."