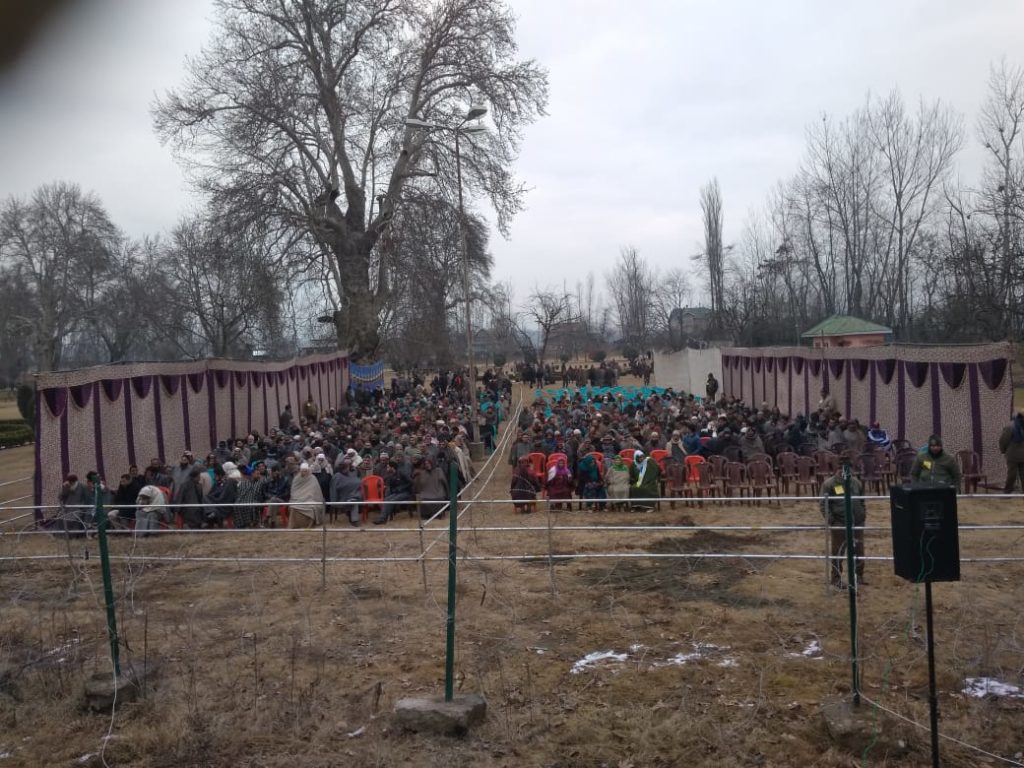 Srinagar: Peoples Democratic Party chairperson and former Jammu and Kashmir chief minister Mehbooba Mufti Monday said that she did not go to the militant family on her own.
"I was invited by the family of the militant whose sister was arrested and harassed. They wanted me to send a message by visiting their home. It was not for electoral gains," Mehbooba said and also apologised for her toffee remark that she made during the peak of 2016 summer uprising.
Addressing a handful of workers on the death anniversary of his father late Mufti Muhammad Sayeed at Bijbehara in south Kashmir, Mehbooba said that she was concerned like a mother about the young people who were getting killed and injured.
Addressing the youth who were killed in 2016 as "martyrs", she said: "It hurt me that some people with vested interests were pushing young boys towards army camps and police stations," she said.
During the peak of 2016 summer uprising after the killing of popular militant commander Burhan Wani, Mehbooba while addressing a press conference in Srinagar along with the Home Minister of India Rajnath Singh justified the killing of youth by saying that "they were not going to camps and police station to buy toffees and milk".