SRINAGAR: A market checking team of Legal Metrology Department (LMD) penalised LPG distributor for overcharging.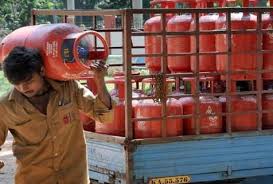 The team, under the supervision of Deputy Controller (Consumer Protection), conducted surprise inspection of different localities and inspected several delivery vans carrying refilled-cylinders for distribution.
In one instance, a home delivery van was found without a weighing scale and cash memo book.
On investigation, it was found that the delivery boy has charged more than the rate fixed by the authorities. The case was registered on spot and a penal sum of Rs 2500/- was slapped on the defaulter.
The rate of refilled-cylinders of cooking gas is fixed by Petroleum Ministry on monthly basis.
The rates of refill-cylinders for districts Srinagar, Budgam, Pulwama, Kulgam, Bandipora, Ganderbal for the month of January, 2019 is Rs 812 of which Rs. 287 is subsidy amount.
The rate of refilled-cylinder for the district Baramulla is Rs 821, for Kupwara Rs 829 and for district Anantnag Rs 812 barring   Pahalgam where rate is Rs 821.
The distributors have been directed to keep a weighing scale and leak detectors in the delivery vans for checking weight and leakage of the valve of the cylinder.