Srinagar: Government forces Thursday used force to disperse the mourners carrying the body of slain militant Mehraj-ud-Din in Sopore area of north Kashmir's Baramulla district.
Mehraj-ud-Din was killed in a gunfight with government forces in Chattergam area of central Kashmir's Budgam district.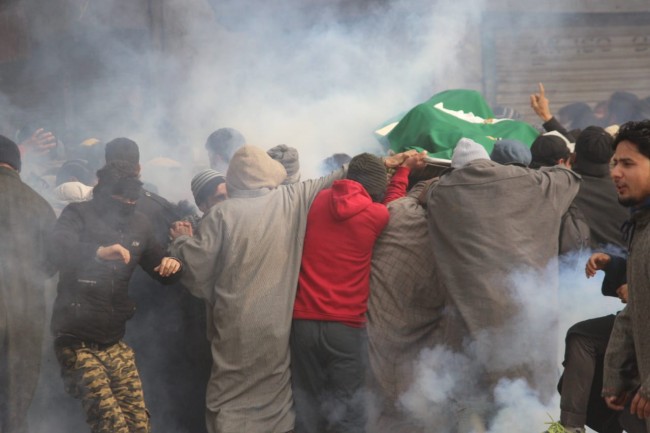 Reports said that thousands of people had assembled at Iqbal market in Sopore to attend the slain's funeral.
"As the body was being carried for the funeral prayers, the government forces used extreme force on the mourners," local sources said.
Many mourners, they said, were injured in the police action.
Following the police action, the sources said that intense clashes erupted in the area that lasted till the time this report was being filed.