Srinagar: Violent clashes erupted between government forces and civilian protesters near the site of the gunfight in Chatergam area of central Kashmir's Budgam district Wednesday morning.
Reports said that the youths hit streets and pelted government forces with stones and rocks who retaliated by using tear smoke shells and pellet fires.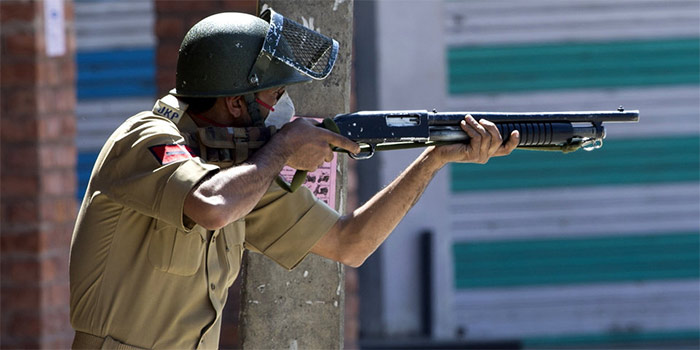 During the ding-dong battles a civilian suffered pellet injury in his eye, they said.
The injured civilian was rushed to sub-district hospital from where he was referred to Srinagar's SMHS hospital for specialized treatment.
As reported earlier two militants were killed and three army men suffered injuries in the gunfight in Kathpora village of Chatergul area in Budgamm district.
The authorities, routinely, have suspended mobile internet services in the district.
Meanwhile, the latest reports from the gunfight site said that the exchange of fire is still going on.