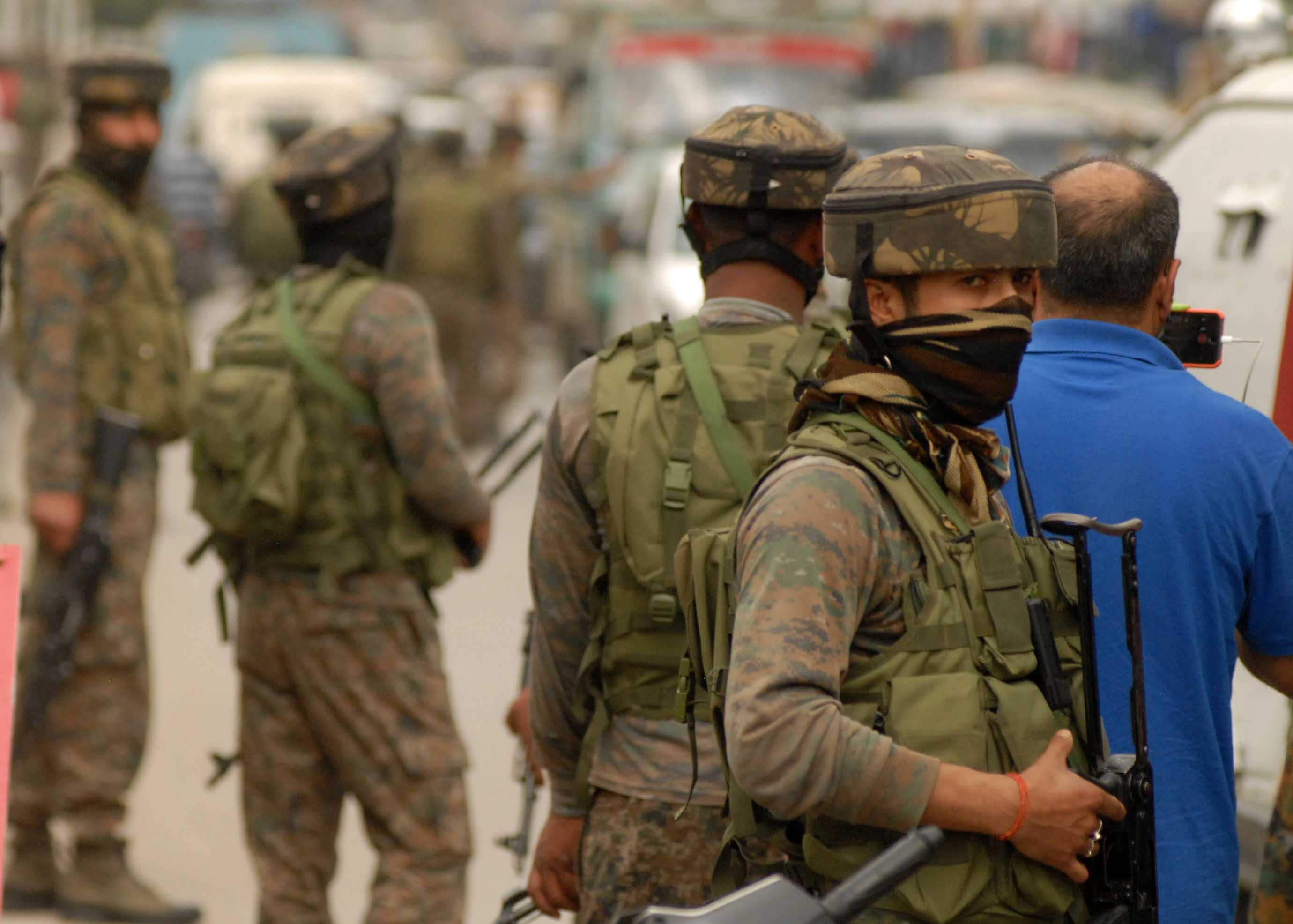 SRINAGAR:A person was injured critically in government forces action at Chittergam area of central Kashmir's Budgam district on Friday evening.
A motorcyclist Ishfaq Ahmad Ganie son of Nazir Ahmad Ganie of Magraypora Budgam was fired upon by soldiers of 50 RR camp at Chittergam.
In the incident, Ishfaq suffered serious bullet wounds and was taken to nearby hospital where from he was taken to SMHS for advanced treatment.
SSP Budgam Tijender Singh told GNS that there was a firing incident at Chittergam this evening in which one person suffered injuries.
A police party has been rushed to the spot to ascertain the details, he said.
But army said that a youth was critically injured in firing by "militants" "500-600" meters outside its camp at Chattargam in central Kashmir's Budgam district.
"In a case of (militant) committed atrocity, Ishfaq Ahmad Ganie of Magraypora was shot at by the (militants), 500-600 metres away from Army Camp at Chhatargam. When the Army troops heard sound of firing, the Quick Reaction Team immediately rushed towards the direction of fire to find out what was happening," said PRO defense Col Rajesh Kalia in a statement.
"When the party reached the spot, they saw Ishafaq (Ahmad Ganie son of Nazir Ahmad Ganie of Magraypora Khanda) in a pool of blood. He had bullet injuries, one in head and the other in leg and was immediately taken to Chhatargam hospital from where doctors shifted him to SMHS," he said, adding, "the reports of individual lobbing the grenade on Army Camp and Army retaliation are completely baseless."