Srinagar: Flamboyant Pakistan cricketer Shahid Khan Afridi has said that his comments about Kashmir were taking out of context. 
In a series of tweets, cricket star Afridi said: My clip is incomplete & out of context as what I said before that is missing.Kashmir is unresolved dispute & under brutal Indian occupation. It must be resolved as per UN resolution. Myself along with every Pakistani support Kashmiri freedom struggle. Kashmir belongs to Pakistan (SIC)."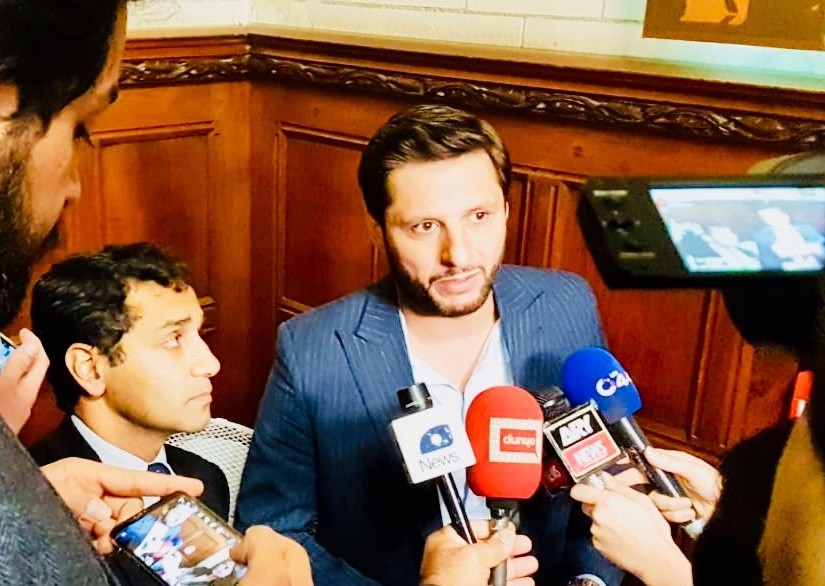 Afridi, the former Pakistan captain,  triggered a controversy over Kashmir after his video tweeted by an ARY journalist, suggested that Pakistan should allow Kashmir to be independent country because Pakistan hadn't been able to even manage its four provinces.
"I say Pakistan doesn't want Kashmir. Don't give it to India either. Let Kashmir be independent. At least humanity will be alive. Let people not die. Pakistan doesn't want Kashmir. It can't even manage its four provinces. The big thing is insaaniyat (humanity). People who are dying there, it is painful. Any death, be it from any community, is painful," Afridi said in the video uploaded on social media.
In another tweet Afridi popularly known as Lala said: "My comments are being misconstrued by Indian media! I'm passionate about my country and greatly value the struggles of Kashmiris. Humanity must prevail and they should get their rights."