Srinagar: A group of intra-Kashmir traders has called upon President of Pakistan Arif Alvi and Prime Minister Imran Khan to direct the authorities concerned to work out a permanent solution to their longstanding problem in the face of confiscation of their goods they bring to Pakistani markets under a barter system, Dawn reported.
Since 2011, intra-Kashmir traders have been complaining that they are facing raids and confiscations of their trucks and mercantile goods at the hands of Customs officials after they enter Pakistan from Pakistan Administered Kashmir, notwithstanding the fact that "it's zero tariff trade on barter basis".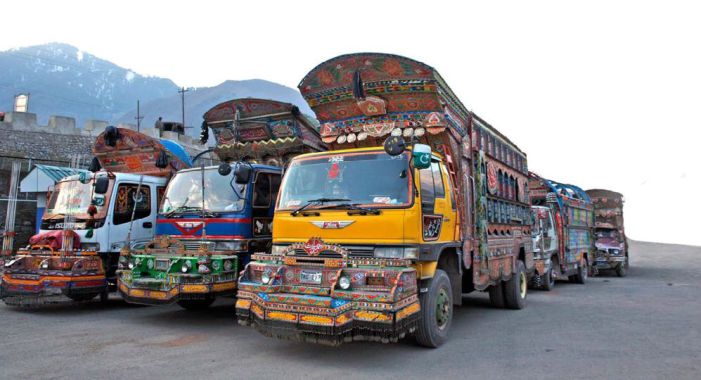 According to them, despite their meetings with several government functionaries, including Federal Board of Revenue (FBR) Chairman Muhammad Jahanzeb Khan and Federal Kashmir affairs minister Ali Amin Gandapur, on the issue, there had not been any change in the "belligerent attitude" of Customs officials, the Dawn report said.
"We have now sought intervention of the president and prime minister of Pakistan to save this activity which was launched by Islamabad and Delhi in October 2008 with pomp and show as the second major Kashmir specific confidence building measure (CBM) after intra-Kashmir travel," said Ajaz Ahmed Meer, one of the three signatories of a letter to both leaders.
"It is very unfortunate that Islamabad Customs collectorate is frequently seizing and confiscating our goods as and when we transport the same from AJK to Pakistan for sale," reads the letter, a copy of which was also made available to Dawn.
"The justification for such seizers is given that AJK is a non-tariff area and the goods once brought to the tariff area are liable to [levy of] customs duty but, to this date, the authorities have never informed us about the amount of duty and place of collection," it adds.
Instead, the authorities prefer to confiscate and auction goods which causes irreparable loss to us on the one hand and has become a permanent source of confrontation between the Customs department and traders on the other, it added.
According to the letter, the traders were voluntarily prepared to deposit customs duty as per rules and regulations "but their offer to this effect had been turned down for want of rules and regulations regarding intra-Kashmir trade". "It is the responsibility of the state and government to frame rules and regulations to regulate this trade and inaction on their part should not spoil this Kashmir centric CBM and cause irreparable loss to traders."
The traders maintained that one of the popular anti-India slogans across the LoC was "Kashmir ki mandi, Rawalpindi (Rawalpindi is the market of Kashmir), "but the treatment being meted out to their goods in Pakistan is disheartening them as they have pooled their lifelong savings in this activity". The traders called upon the president and premier to direct the authorities concerned to officially notify specific point(s) for collection of customs duty on the merchandise arriving from across the LoC, "if at all it was unavoidable".
"This will at least rid us of the fiscal losses and mental torture we undergo when not only the trucks but the goods loaded thereon are confiscated by Customs authorities."