Srinagar: Hurriyat patriarch Syed Ali Geelani on Saturday paid tributes to slain armed youth in Tral and Pulwama gunfights.
While holding India responsible for "unabated bloodshed" in Kashmir, Geelani said the youths spill their blood for the great and sacred cause of Kashmir and the entire nation of Kashmir is indebted to "these martyrs" for their ultimate sacrifice. "It is the collective responsibility of the people of Kashmir and the leadership to take the ongoing movement to its ultimate realization."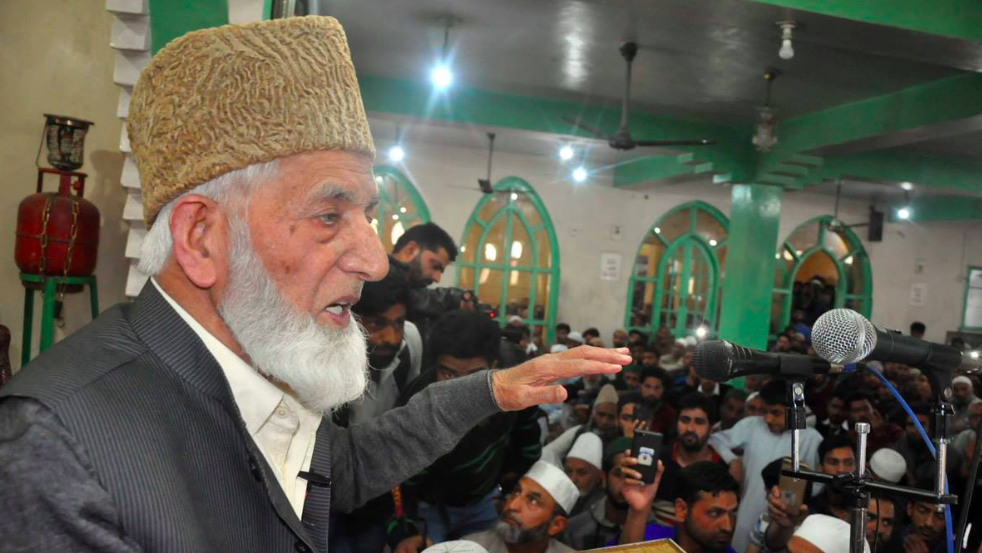 Criticizing Indian authorities, the octogenarian leader said that instead of taking measures to resolve the long pending issue in its historical perspective, it wants to thrust its choice through the barrel of the gun.
"We have been deprived of freedom right. Our youth lay their lives to end the age-old slavery of their nation, putting a huge responsibility on our shoulders to honor these sacrifices and take the mission to its logical end."
In a statement issued here this afternoon, Geelani said that prevailing uncertainty in Jammu and Kashmir, and unrealistic approach of authorities is the basic cause of the human tragedy and it is the reason that youth are losing their precious lives.