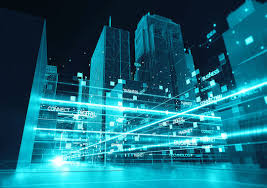 Jammu: The record of 4.5 lakh workers of labour and employment department will be digitalized in 100 days, said an official on Thursday.
"Government has set a target of 100 days to digitize records of 4.5 lakh workers across the state out of which the record of 2.6 lakh workers has been completed," Commissioner/Secretary, Labour and Employment Department, Saurabh Bhagat said on Thursday while inspecting the progress of digitization of Provident Fund records being carried out in the Jammu and Kashmir Employees Provident Fund Organization (J&K EPFO) at Additional Provident Fund Commissioner Office here.

The Commissioner Secretary was informed that the digitization work of Provident Fund records is in full swing.
During his visit, the Commissioner Secretary also inaugurated the digitized record of workers from three districts Poonch, Rajouri and Kathua of Jammu province.

Mr Bhagat said that the main objective behind the digitization of Provident Fund record of workers is to streamline its timely release and ensure disposal of cases.

He said that it will create accurate data base of employees through which Government can extend benefits under labour laws to workers besides ensuring timely disposal of cases and added, "the digitization of records will reduce the hassles like mismatch of data, missing of records while applying for the cases."

Mr Bhagat informed that the records pertaining to ten districts – Poonch, Rajouri, Kathua, Anantnag, Baramulla, Kupwara, Kulgam, Bandipora,Kargil and Leh is completed while records of some other districts is near to completion.
He said that after the completion of the digitization work, the data will be available in digital format.
"Services of private vendors also being utilized for the completion of digitization process till end of for both provinces", he added.