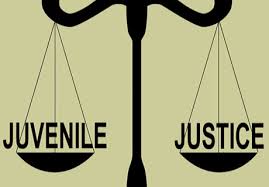 Srinagar: Directing the police to explain that how it allowed a news channel to interview "confessional video" of an underage militant,t he Juvenile Justice Board has issued a show cause to the CEO, bureau chief, anchor, reporter and cameraman of India today are directed to remain personally present and elucidate as to why proceedings under law be not initiated against them.
According to the Justice board, the cops and the TV channel, by interviewing a the juvenile, have violated rules and regulations including violation of section 22 of the Jammu and Kashmir justice juvenile act, 2013.
"The confessional interview has exposed the juvenile to life threats. The Deputy Superintendent of Police, Pattan (Baramulla), shall explain how the interview of the juvenile alleged to be in conflict with the law was conducted and how it was authorised without any permission from the competent authority," the justice board order read.
The order came in the backdrop of the interview of a 15-year-old alleged militant which was broadcast by India Today TV.
The alleged militant was arrested  by the goverenment forces on October 18 from Pattan area after he hurled a grenade on a group of policemen manning the checkpoint.
Here is the full order issued by the justice board: