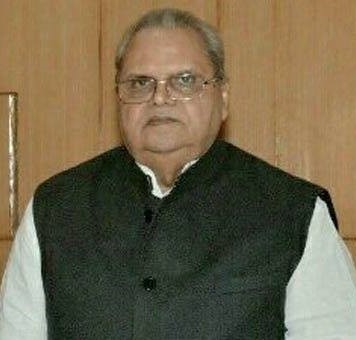 Srinagar: Jammu and Kashmir Governor Satya Pal Malik has said that former chief ministers Omar Abdullah and Mehbooba Mufti say something in New Delhi and talk something else in Srinagar.
He said that both the former CM's have been denouncing stonepelting privately with him, however, they do not do it publicly.
"People should understand that they should not be rushing to encounter sites. The public should not be careless. We have decided to place advertisements in newspapers asking people not to go near encounter sites for at least 48 hours. Kashmir's political parties should also tell the boys to avoid encounter sites and stone pelting. Omar (Abdullah) and Madam (Mehbooba Mufti) have agreed with me on this privately but are not willing to say it openly. After the Kulgam deaths, they condemned us. They say something else in Delhi and something else in Srinagar," Malik told the Hindustan Times in an interview.
Meanwhile Omar reacted to the Governor's statement and asked as to Malik knows what he was thinking. Omar tweeted: "How does Gov Malik know what I think about anything? Is he quoting a conversation I've had with him privately? Are my calls being monitored? Is my office/residence bugged? He owes me, if not @MehboobaMufti Sahiba an explanation. (SIC)."