The Jammu and Kashmir High Court Bar association on Wednesday held a protest demonstration against the militant and civilian killing in Fatehkadal area of Srinagar city. The lawyers also abstained from the work for the day.
Scores of members of the Bar and lawyers assembled outside the High Court and held a strong protest. The president of the Bar Mian Abdul Qayoom denounced the killings.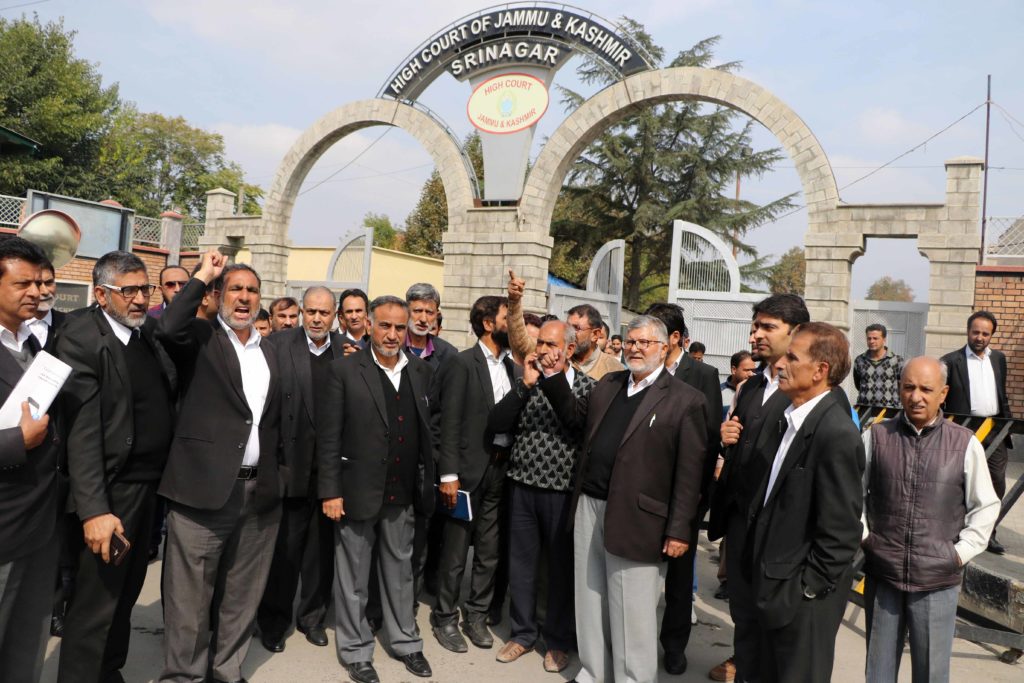 He also asked the lawyers to abstain from work for one day.
Pertinently, two lashkar militants including top commander Mehrajuddin Bangroo and Fahaz Mushtaq Waza were killed in a gunfight with government forces on Wednesday. The forces also killed in a civilian during the encounter.
Meanwhile, a complete shutdown is being observed across Kashmir on the call of joint resistance leadership to protest the killings.