The Joint Resistance Leadership comprising of octogenarian Hurriyat patriarch Syed Ali Geelani, Mirwaiz Umar farooq and Yasin Malik have writeen an open letter to the United Nations Secretary General Antonio Gutrres highlighting the current political situation in Kashmir.
The JRL asked Guterres who is on a two day visit to India to use "this opportunity to press for resolution of Kashmir Dispute and put pressure on government of India to stop Human Rights violations in Kashmir.
Here is the complete letter:
Mr. Antonio Guterres
Secretary-General
United Nations
New York, NY 10017
Excellency Secretary-General,
As you embark on your trip to India, we in the State of Jammu & Kashmir take this opportunity to draw your attention towards the urgency of the need to resolve the dispute over it, which, as you know, Sir, remains on the Agenda of the United Nations. We draw your attention to three aspects of it.
First, we feel that India's refusal to talk is doing unimaginable harm not only to Kashmir, but to the entire South Asian region at a time during which interconnectedness culturally, economically and politically (often termed globalization) is the driving force in international relations. We would like to urge you to advocate that New Delhi engage with us in Kashmir and with Pakistan, with whom India's relations are also deteriorating by the day. We have a right to self-determination. Delhi would like us to abdicate that responsibility before they talk. To cede to that demand would be to concede before talks, rendering talks unnecessary.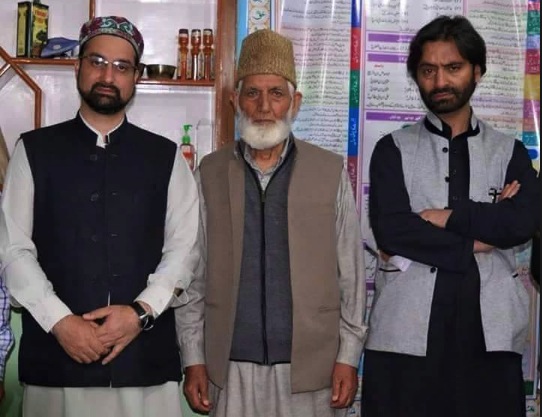 Second, we would like to draw your attention once again to the human rights violations by the Indian armed forces. This has been documented most recently by your own Office of the United Nations Commissioner for Human Rights. The lack of sustained attention by the international community to this aspect of the disputed conflict and not calling India to account on this score, has only succeeded in emboldening its armed forces, enjoying immunity from law causing untold misery for civilian Kashmiris who are forced to live with arbitrary arrest, imprisonment, torture and killings in their everyday lives. Indian forces continue to shower pellets and bullets indiscriminately on the unarmed civilian population.  According to estimates, more than 16000 people in Kashmir have been seriously injured by pellets while hundreds have been permanently blinded. 14 percent of these victims are below the age of 15. The campaign of suppression through daily cordon and search operations (CASO) has become a permanent feature of the Indian occupation. During these operations, the forces assault residents and damage their properties. A warlike situation exists in Anantnag, Bandipora, Baramulla, Kulgam, Pulwama and Shopian districts. We are enclosing some pictures which highlight the atrocities committed by the Indian forces on the people of Jammu & Kashmir.
Third, Jammu and Kashmir is not a territorial dispute between India and Pakistan. We would like to assert that it is primarily a question of the rights of the peoples of the State of J&K, and that resolution must be sought within the parameters of that definition as well. In this regard, we would like to emphasize that this facet of the dispute can only be addressed if we, the peoples of the state, are permitted to represent our case and therefore ask you to champion our right to be heard on the dispute as the primary party to it.
We urge you to take these points into consideration as you engage with the Government of India.
Sincerely,
Syed Ali Shah Geelani / Mirwaiz Umar Farooq /Mohammad Yasin Malik