Srinagar: Government on Friday disallowed congregational Friday prayers at historic Jamia Masjid in Srinagar.
The authorities had imposed stringent restrictions in and around Nowhatta and adjoining areas.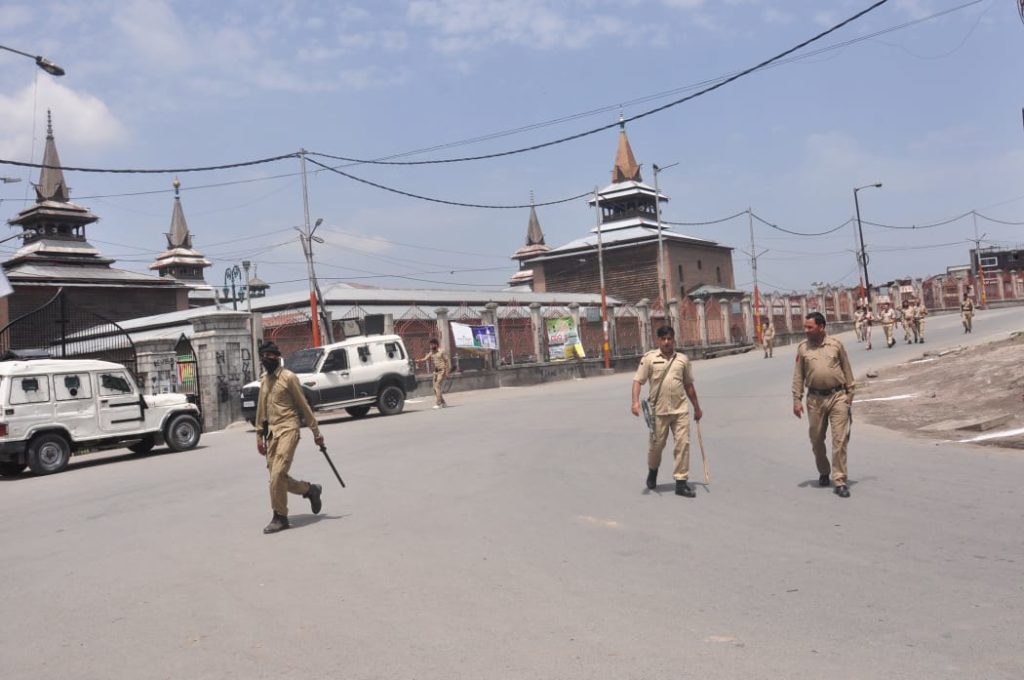 Eyewitnesses said that the government forces deployed in strength in the area erected iron barricades and concertina wires at all the entry and exit points of the roads leading to the historic Jamia Masjid and did not allow people to proceed towards the Masjid.
Mirwaiz Umar Farooq, Kashmir's head priest was placed under house detention at his Nigeen residence.
The JRL, of which Mirwaiz is a part, has called for a valleywide shutdown today against the civilian killings and arrest spree across Kashmir.
In a tweet Mirwaiz said that this was for the fifteenth time that congregational prayers were barred in historic Jamia Masjid this year. "Cycle of state killing & repression continues.Muslims barred for the 2nd consecutive week& 15th this year from offering Friday prayers at #JamaMasjid,leadership & activists placed under detention,CASO continues. Meanwhile State claimer"establishing democracy at grass root level"! (SIC)," he tweeted.