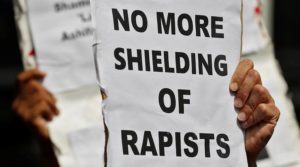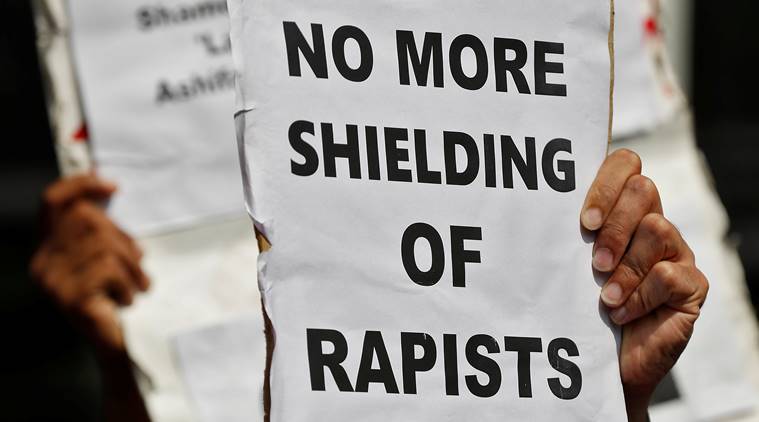 Srinagar: In a shocking incident, an Assamese girl who works as a house maid for a professor at SK University of Agriculture Sciences and Technology (SKUAST) Shuhama, claimed that she was raped by a Kashmir man last Wedenesday.
Quoting the victim girl, the University officials said her hands and legs were tied while mouth was stuffed with grass before she was raped by a local.
Officials said the victim worked as a maid for the Assistant professor SKUAST, Abdul Razzaq, and had gone outside the residence to fetch a carpet lying in the sun on Wednesday evening at 6 Pm.
"She did not came for a quite long," the officials said.
"Later the mother in law of Razzaq went outside the residence to look for the girl. While walking a little distance, she heard the muffled screams of the girl in the maize fields and dense trees".
They said when the mother in law of Razzaq went closer, she saw the girl moaning in pain while making gestures.
"The hand and legs of the girl were tied. Her mouth was stuffed. She could not move and was struggling hard to free herself".
When the legs and the hands of girl were untied, the officials said she wept and narrated the whole story as to how she was allegedly raped by the one Nazir Ahmad a Gojri, a local of Shuhama.
"She said while she was walking, a car approached towards her, forcing her to stop and let the vehicle pass on the narrow road. The moment she did so, Gojri was lying in wait in the in the maize fields. He pushed her back and put his hand on her mouth so that she could not scream. Then he dragged her a little deeper into the field. He tied his legs and hands and also stuffed her mouth so that she could not scream and later raped her several times".
The victim has identified the accused Gojri.
The SKUAST students on Saturday staged a protest in the campus demanding action against the alleged rapist.
They alleged that police was showing laxity in dealing with the case as they booked the accused in a bailable offence. They also said that the villagers were pressurizing them not to raise their voice as the girl was an outsider from Assam.
However, later the VC SKUAST and other officials intervened and pledged with the students that action will be taken against the rapist.
The police have filed the case. But, no offical of the local police station was ready to comment on the shocking incident.