Srinagar: Reacting to the National Security Advisor Ajit Doval's recent statement that the Separate Constitution of Jammu and Kashmir was an aberration, Kashmir's chief cleric Mirwaiz Umar Farooq on Friday said that the statement is a complete disregard to the historical facts and ground realities about Jammu and Kashmir.
He said that Doval's statement exhibits arrogance and the statement shows the deliberate ignorance of Jammu and Kashmir's disputed status and the will of people.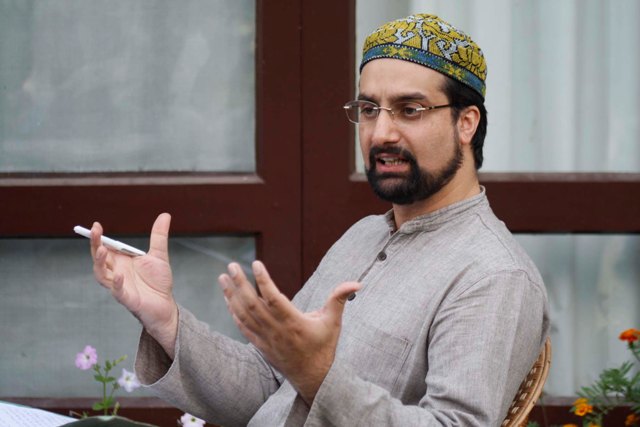 Mirwaiz was addressing a Friday congregation at historic Jamia Masjid in Srinagar.
Mirwaiz said that the statement challenges every law & constitutional provisions enshrined in Indian constitution.
On Tuesday Doval said that having a separate constitution for Jammu and Kashmir was an aberration and stressed that sovereignty can never be compromised.
Doval was speaking at an event organized by the Vivekananda International Foundation in Mumbai where a book on Vallabhbhai Patel was launched. Doval is one of the founders of the think-tank.