Baramullah: Students of Degree College Baramulla on Wednesday staged a protest demonstration outside campus against the militant killings in south Kashmir's Anantnag district and against attempts to abrogate Article 35A of constitutions of India.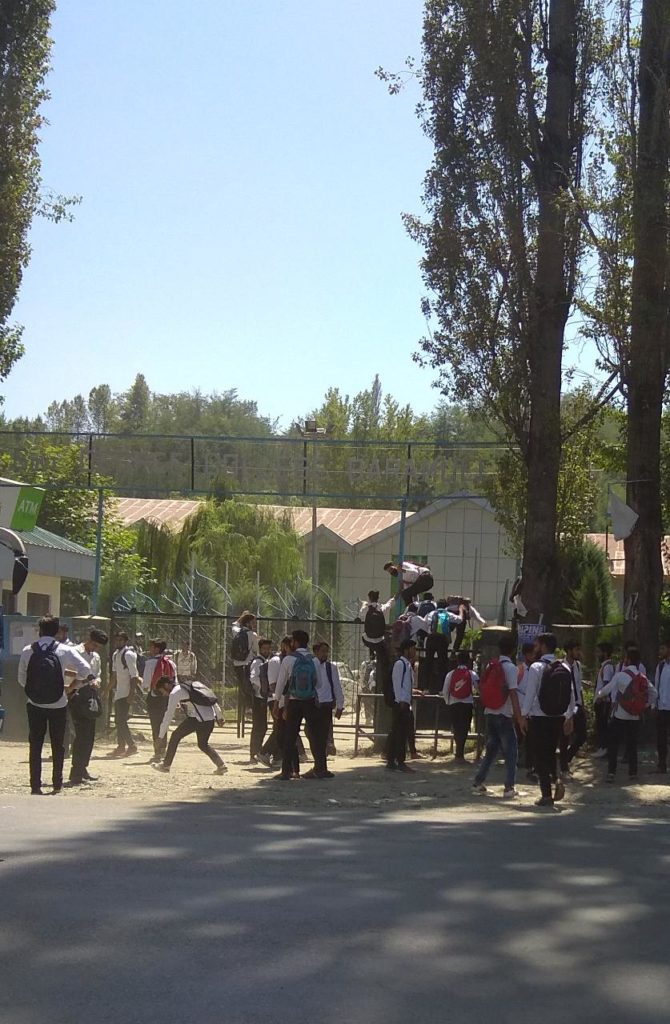 Protesting students raised pro-freedom and anti-India slogans but later dispersed peacefully. Vehicular movement on the road did come to a halt for some time but situation according to reports is normal in the area now.
Two militants Altaf Kachroo and Umar wani were killed in the gunfight in the Anantnag's Munwar area on Wednesday morning.