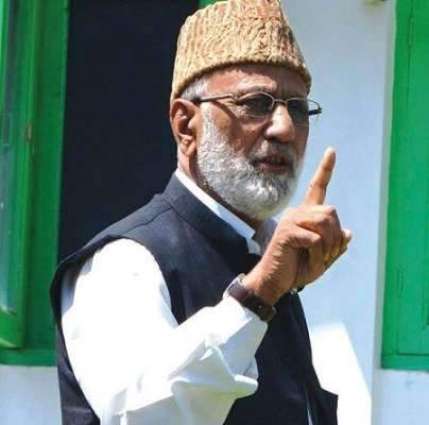 By Salaar Khan
Srinagar: Senior huriyat leader,  Ashraf Sehraie has been officially appointed as the chairman of the Tehreek-e-Hurriyat (TeH) after he emerged victorious through a voting process over the past few days.
Sehraie secured 410 votes out of the total 433 votes.
The voting process in TeH was going on from past few days.
Former Chairman TeH  Syed Ali Geelani, refrained from particpating in the election process as he coummnicated to the conglomerate that he was keeping unwell.
Sehrai was earlier nominated as the new chairman of the which was founded by Syed Ali Geelani in 2004 after the split with Jamaat-e-Islami.
The move is seen as a big development as it would likely to end speculations about Geelani's successor.
Sehari had also held charge of General Secretary of Tehreek Hurriyat since 2004 when the organisation was founded by Geelani.
Sehrai, born in 1944 in Tekipora Lolab in frontier Kupwara district, has BA (Hons) from Aligarh Muslim University (AMU).
He has fought elections before 1987 and has remained in and out of jail. In 1965, Sehrai was jailed for the first time for "anti-government activities".  He was only 22 then.
He prefers to remain low profile and is known as a jailbird in the separatist camp.
Like Geelani, Sehari is a good orator.