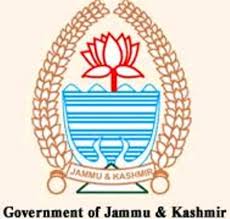 Srinagar: The Crime Branch Kashmir has booked under secretary J&K legislative assembly for allegedly taking money for providing fake government jobs.
The crime branch stated that they received a complaint from one Nissar Ahmad, a resident Chandin Panjan, who alleged that under Secretary J&K Legislative Assembly Mohammad Amin Lone, and another Mohammad Amin Bhat, a resident  of Sadiwar have taken an amount of Rs 4.00 lahs for providing a government jobs to Aqib Yaqoob of Kuchipora Qazigund and Shakir Ahmad Mir of Chandin Panjan.
"But they provided fake and forged appointment orders in Rural Development Department," the crime branch said in a statement.
"Subsequent to the complaint the Crime Branch Kashmir initiated an enquiry. During the course of which it learnt that the suspects Mohammad Amin Bhat and Mohammad Amin Lone have extracted huge amounts from the aspirants under the garb of providing Govt jobs".
The statement said that it was also found that the appointment orders shown to have been issued by commissioner /secretary to general administration department Srinagar and commissioner secretary to Department of Rural Development vide Nos.GAD/Estt//HG/1590-2016-2017 dated 28-06-2017 and RDD/Estt/ HG/SO/139-96 dated 22-06-2017 respectively, in favour of the duo aspirants which subsequently, turned out to be fake and forged ones.
"Thus it was found that the suspects Mohammad Amin Lone Under Secretary J&K Legislatively Assembly has misused his official position in connivance with the co-accused Mohammad Amin Bhat and have cheated fraudulently the gullible aspirants thereby extracting an amount of Rs 4 lacs from them by issuing fake and forged appointment orders," he added.
"Accordingly, a case FIR No. 30/2018 U/S 420, 471,120-B RPC r/w 5(2) P.C Act registered in Crime Branch Kashmir and investigation has been taken," the statement added.