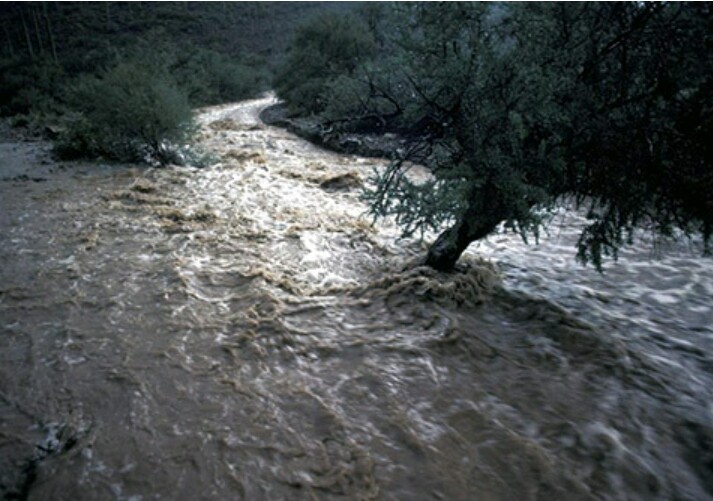 Srinagar: People living on the banks of Nallah Tailbal in the city outskirts had a sleepless night following sudden increase in the water-body due to cloudburst in the upper heights of Dacchigam national park on Monday night.

Panic gripped the localities after the water level in Nallah Tailbal in the city outskirts suddenly increased following cloud burst in the upper heights of Dachigam park, famous for Kashmiri hangul.
However, there was no report of any breach in the bank of nallah in any part of the area so far.

Initial reports said that large number of trees were uprooted.

"We have rushed a team to the area which is scheduled to reach the spot in next few hours, official sources said, adding that there could be some human and animal casualties.
The cloud burst triggered flash floods in Tailbal Nallah due to which two persons went missing while collecting the fire woods in Harwan and adjoining areas.
The heavy rains that lashed the areas, caused heavy floods.
Official said that rainwater damaged standing crops in the area. "Two persons went missing after heavy rains," he said, adding that State Disaster Response Force (SDRF) teams reached at the spot earlier today to carry out the rescue operation.
Reports said the two persons were collecting firewood when the flash floods swept them away.